Matt Mahony, BWF Policy & Communications Executive
With the EU Referendum fallout overshadowing all else and most of the key announcements having surfaced previously, today's Autumn Statement policy announcements were neither politically divisive nor surprising and maybe that was for the best.
This was perhaps a case of the Chancellor saying it best when he said nothing at all, especially given OBR forecasts of a £59bn black hole in the public finances directly related to Brexit and with public debt expected to peak at more than 90% of GDP.
The Chancellor's hands were somewhat tied as Government work on industrial strategy and skills - crucial to our industry - is ongoing and Hammond himself had only been in the post four months with a brief seemingly to steady the ship ahead of Brexit negotiations. Much of the policy stated today had been revealed earlier in conference season or through the media - in terms of impact for joinery manufacturers there was some heavily trailed news on housing with confirmation of a £2.3bn housing infrastructure fund to create 100,000 new homes and £1.4bn to construct 40,000 affordable homes.
There was also confirmation of plans to reduce £6.7 billion from the business rates system and that Corporation tax will fall to 17% as planned by 2020 with the fuel duty rise cancelled (for the 7th consecutive year).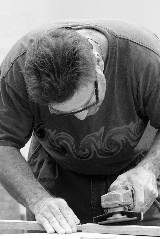 Businesses will need to be aware of the rise in the National Living wage in April from £7.20 to £7.50 – this covers working people aged 25 and over (the National Minimum Wage rates change in October - if you're confused, find out more here). The income tax threshold will be raised by £500 in April, to £11,500 and employee perks such as salary sacrifice schemes are to be scaled back, albeit with some exceptions such as cycling schemes.
With UK productivity lagging behind other developed nations, the Chancellor announced a £23bn national productivity investment fund over five years. There will also be a new list of PF2 projects published early in 2017, with spending on infrastructure such as better local road and rail networks a key part of the government's plans to increase productivity.
Despite this emphasis on productivity, there was little on skills or apprenticeships mentioned (perhaps a consequence of ongoing apprenticeship changes being worked through) and little to further goals on environmental sustainability or support for sustainable product manufacturers. Indeed, since the demise of the Green Deal, government has also shied away from such measures to support energy efficiency in the UK's existing building stock and disappointingly today's announcements were no exception despite the clear benefits of stimulating RM & I work and making the current leaky housing stock cheaper and healthier to live in.
The Chancellor also announced that the Autumn Statement would be replaced by an Autumn Budget with the traditional Spring Budget replaced by a low key Spring Statement report, a measure which may improve government tax implementation and simplify administration for businesses before each new financial year.
Do you want a more in-depth summary? As a benefit of BWF's membership of the Construction Products Association (CPA), log in as a BWF member and you will be able to download the CPA's Autumn 2016 Autumn Statement Special.
Here you can also view the Confederation of Timber Industries response to the Chancellor's Announcements: http://cti-timber.org/content/cti-broadly-welcomes-chancellors-autumn-statement
Login to view more content
Not a member? Join now