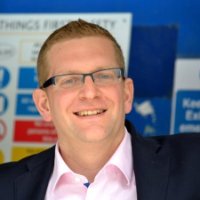 Yesterday I was privileged enough to be invited along to what was, I think, the most progressive meeting I have attended since I arrived fresh faced and full of hope at a scaffolding yard in Hanwell some 22 years ago, the day my journey in the construction sector began. I have had an interesting and fulfilling career working around the amazing industry that is construction, but the inefficiencies have ever been a frustration and frankly I am sick and tired of various representatives from Government and the Civil Service saying "why can't construction be more like automotive!"
The truth is we can never be the automotive sector (the better analogy is to liken construction to the transport sector, an aligned, but multi-faceted sector), but we can learn from other industries, how they innovate and develop and how they align their supply chain to optimise productivity and output. Willmott Dixon did just this yesterday with their first Product Academy and the subject they chose was doorsets.
The Willmott Dixon Product Academy brought together suppliers, installers, contractors, site managers, customer services managers, design experts and even one QS (although he kept a low profile) to start looking at how they could do doors better. The event wasn't about price and contracts, that bit has been done, it was about efficiency, collaboration, protection, safety, value, quality and innovation. It also wasn't a strategic event involving creative office workers dreaming up ideas about making construction "leaner", it was a room full of door experts, people who actually make and hang doors, just focussing on how to put quality product that will last in openings efficiently and defect free. We covered quite some ground looking at sequence, protection, trade clashing, perceptions, storage, ironmongery, fire safety, failure modes, the balance between site work and supplying fully finished products and training. After lunch we didn't get lectured to about BIM by an architect in a presentation laden with amazing 3D rendering, we got to talk about how we can work together to make BIM work (the essence of what BIM should be). The Day was split into mini focus sessions, small group and large group debates and we even finished with a quiz about doors (which thankfully only exposed my musical ignorance). It was well structured, the communications and facilitators were great, there was much common ground, little discord and I got the real sense that they were listening.
It was great we were invited, to catch up with our members at the event and as I reflected on the meeting on the way home, I also took a small amount of pride in that BWF is helping to drive change. I like to think that after the many discussions we have had with Willmott Dixon over the past 18 months particularly, the contributions from and engagement with Willmott Dixon's National Engineer, Martin Adie, at our Members Day 2016 and through the work of our Fire Door Scheme that we contributed something to helping to inspire this new approach. I also have to say how proud I was to be part of an industry that was being so open and collaborative and absolutely embraced what the team at Wilmott Dixon were trying to achieve.
Now after one meeting I am not naive enough to think it is job done and that we won't face many of the same challenges and frustrations in the coming weeks, months and years, but I think yesterday I was there at the start of a new way, a way that could deliver that efficient, world-class construction industry, with a supporting manufacturing community, that is the much needed driver for a productive and profitable United Kingdom.

Iain McIlwee
Chief Executive
British Woodworking Federation