Iain McIlwee, British Woodworking Federation CEO
Much of the coverage we have put out on the failure of Carillion has been focussed on the impact on those directly affected - what to do with the outstanding invoices, ongoing contracts or even how to manage apprentice transitions. You can see all of the advice assembled here.
This work continues, but we must also now start to consider the indirect impact. Members may be exposed to risk indirectly through sub-contractors, working on projects potentially completely unconnected with Carillion, but who have been bumped and are struggling to absorb the losses. In such situations it is often the case that these knock-on impacts do not bite until 2 or 3 months after the original company has been liquidated, when the wake of the damage starts to be revealed and companies realise that they are unable to generate sufficient cash to offset any loss.
Companies who may be exposed should be starting to react now, carefully considering their risks and exposures, hoping for the best, but preparing for the worst.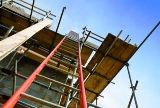 In every businesses it is critical to make sure that you get paid in good time from your customers, never give credit to anyone or business that you cannot get an Industry credit rating on - remember you can get these free through the BWF (log in as a member and access here), but equally remember that any credit rating is not up to the minute and the situation could have changed. In this environment, if you can, insist on cash up front and avoid at all costs lengthy payment terms or requests to extend payment terms. Credit insurance is also worth considering and again remember if you can't get insurance it is because high risk has been assessed.
Retentions (applied to the fitting) continue to be controversial and should again be avoided (they are unlikely and should not even be proffered for the supply element of a contract).
BWF has a guide and tips to supporting credit control and you can find them here.

Join us on 13th June as our sector meets for BWF Members' Day 2018 to address the latest challenges and get practical advice on issues relevant to all shapes and sizes of woodworking business. There will be a chance for your joinery business to absorb the lessons of the Carillion collapse with a seminar on cash flow and managing credit exposure.
BWF Members' Day 2018 is supported by Gold Sponsors Pyroguard Saint-Gobain, Silver Sponsors Qwood and Bronze Sponsors the W Exhibition.