Matt Mahony, BWF Policy & Communications Executive
The Joinery sector is built on apprenticeships and a significant part of our work this year is to help ensure that we can continue this strong tradition, but it is getting more difficult and the new T-Level qualifications announced in the Budget may not be the panacea that the Chancellor is hoping for.
Many of today's Managing Directors and company owners cut their teeth as an apprentice and our members still employ the highest proportion of apprentices within the specialist trades. It is fitting therefore that the National Apprenticeships Week has chosen this year's theme as the 'ladder of opportunity' in order to encourage more employers to take on apprentices and more individuals to choose an apprenticeship as a ladder of opportunity to a great career. We are proud supporters of National Apprenticeship Week and have been using the opportunity to promote the various resources of our Wow I Made That - working careers campaigns.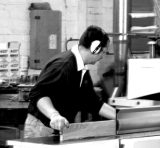 As you may be aware, there are some seismic changes to the way apprenticeships will work for our sector. It is absolutely critical that we get this right as the need for skilled and enthusiastic workers has never been more important with a shortage of skilled labour anticipated on account of Brexit and with the construction sector finally pulling out of a 'lost decade'. The latest Construction Skills Network report predicted that 179,000 new construction jobs could be created over next five years - with wood trades and interior fit-out expected to be in high demand.
Changes to the levy system loom large. The Apprenticeships Levy (AL) will come into effect for large businesses from April 2017 together with imminent changes for everyone in funding rules and apprenticeship standards. New digital accounts look set to be rolled out across the industry to support these changes and an Institute for Apprentices is being set up to oversee the quality of the new standards.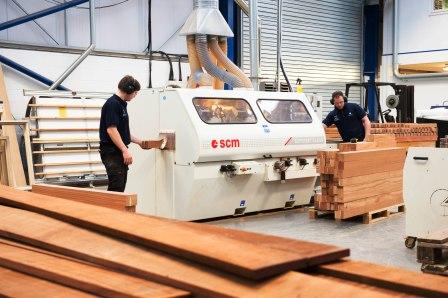 For the largest joinery sector employers, the AL will represent a new tax of 0.5% of your PAYE bill if more than £3 million. If this is you, all is not lost, you will be able to claim back in the form of apprentice training vouchers if you can find a standard qualification to use them against and navigate the new system. Most of our industry is not on this scale, but the implications are far broader and the non-levy payers will be swept up in the changes. The mechanisms by which your joinery business administers and manages your apprentices and how you draw down funding is set to change.
The Construction Industry Training Board (CITB) is also embarking on the biggest consultation the organisation has ever undertaken, with all in-scope employers being asked to give their views on the CITB Levy proposal for 2018. This comes in the wake of plans to reduce the this levy to 0.35% on PAYE employees from 2018 alongside revisions to the consensus process. The consultation is running until May and we urge members to get involved by sharing their views at one of the Nationwide employer workshops taking place, giving feedback using a simple online form or attending one of CITB's dedicated webinars.
With such major changes ahead, improving the consistency and delivery of our training has never been more important. BWF has worked tirelessly to redevelop core standards and qualifications for the industry and we are exceptionally grateful to the members who lead the Wood Industry Training Forum and the colleges that we are working with to develop template Woodworking Centres of Excellence across the UK. In September last year, we took the fight to save joinery apprenticeships to the House of Commons' Sub-Committee on Education, Skills and the Economy. This was a fantastic opportunity to air the sector's views on areas such as trailblazers, new industry-led standards and government proposals that could discourage joinery companies from taking on apprentices. BWF was able to raise concerns to policymakers that commercial pressures on colleges were leading to short termism and suggest how the incoming changes could serve the joinery industry better.
As well as making sure the changes work in our favour, as an industry, we need to take career progression seriously, and ensure that the joinery can be looked upon as a great career choice - calling for parity of esteem with academia is a start but too many viable small joinery businesses close as MDs approaching retirement struggle with succession planning for their business or leave it too late.
Appropriately enough, the theme for our BWF Members' Day Conference 2017 is 'Vision' and setting the course of our industry for 2020 and beyond, We'll be running a workshop on the apprenticeships upheaval and there will be plenty more with sessions including 'material developments', 'designing windows for excellence', 'maintaining fire door certification' and 'the changing role of the woodworker'. The event will take place on Thursday 15th June at Hellidon Lakes Golf & Spa Hotel, Daventry, Northamptonshire.