The British Woodworking Federation (BWF) has responded to the BEIS consultation on the practice of cash retention under construction contracts, calling for retentions to be abolished.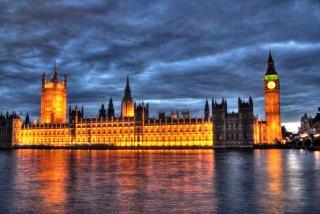 The BWF response highlighted that there is enough evidence to show cash retentions should no longer be held and that the federation was committed to working with Build UK and fellow members to ensure this position could be reached early as is practicable.
Retentions have been a highly contentious issue within construction for a long time and BWF along with over 20 other construction trade bodies (led by ECA) are signatories of the open letter to Greg Clarke MP in support of the Retentions Deposit Scheme. The letter identifies:
Some £10.5 billion of the overall construction sector turnover of £220 billion is held in retentions by clients and main contractors from SMEs down the supply chain.
An estimated £7.8 billion in retentions monies has been unpaid across the construction sector over the last three years.
£700m worth of retentions were lost over the last three years due to upstream insolvencies.
Banks do not consider unprotected retentions as security for lending purposes to SMEs.
The BWF response supported calls for the Construction (Retention Deposit Schemes) Bill to be brought forward in the wake of the Carillion collapse which highlights the unacceptable risk that this practice places on sub-contractors. The response also urged government to issue formal clarification on the rules they expect to be adhered to related to payment and retention on all public-sector contracts and outline clear sanctions when they are not adhered to.
BWF Chief Executive Iain McIlwee commented:
"Retentions have been abused in the construction sector to increase profits, compensate for poor tendering and to build working capital. They do not encourage efficiency and productivity nor act to help contractors achieve practical completion on a timely basis. The use of retentions create cash flow problems - especially when combined with the average of 105 days to receive payment in the report - and they engender mistrust and undermine productivity and investment in the supply chain.
"Retentions also, as exposed starkly by the Carillion collapse, expose contractors to insolvency risk. The purpose of holding retentions to protect clients has failed. They are not effective as a measure to improve quality - in many cases the sub-contractor has had to assume that they will never get the retention back."
BWF is the active voice on behalf of the Woodworking Sector in the UK. As the leading authority for the joinery industry, BWF represents its members' views to Government, the construction industry, the wider public, and increasingly, to the international community.