The British Woodworking Federation (BWF) has launched a number of employment guides and new draft policies to support how a joinery business can employ, manage and appraise members of staff.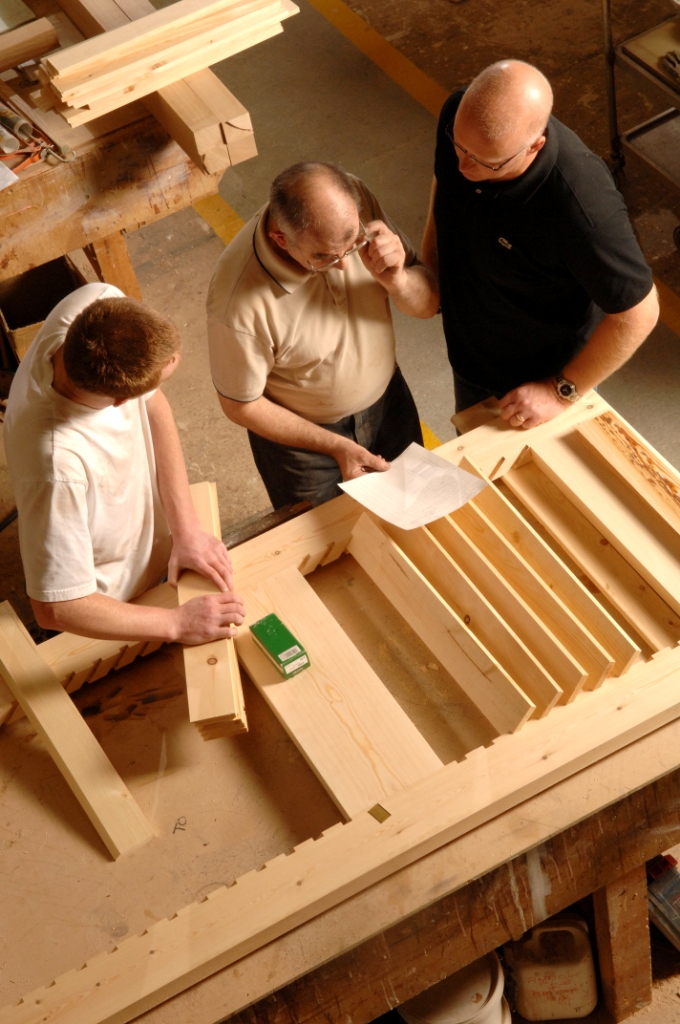 The raft of documents aims to provide clear guidance on often-tricky employment matters and leave BWF member joinery businesses with more time to do what they do best - manufacture and sell high-class joinery products.
The guidance features a new employee handbook that BWF members can adapt and use, plus further information on appraisal techniques and an example contract for prospective employees. This is in addition to template policies covering areas such as social media use, company vehicles, data protection and maternity/paternity leave.
Even the trickiest aspects of employment are covered, with easily downloadable information addressing the procedures for managing ill-health absence, how to set out a clear disciplinary and redundancy process and the right way to handle employment tribunal claims.

Jim Horsman, Joint Managing Director of Icklesham Joinery Ltd said:

"The BWF's business support has been an invaluable resource for us over the years and this is especially true of the employment advice they give to members. They offer a fantastic spread of documents providing easy to follow guidance which helps staff and business alike. As joinery manufacturers and installers, we have plenty to deal with in terms of regulatory changes and anything that allows us to focus further on the needs of our customers is a huge benefit."

As well as aiding the management of staff, the new resources can help attract new employees, assist with Pre-qualification Questionnaires and support compliance with the BWF Code of Conduct which sets out the principles of good practice for a woodworking or joinery business.
BWF produces a wide range of publications to support members and the joinery industry. On the BWF website, members can find a wealth of information, including the popular Machine Safety Cards, Contractual Guidance and Technical Advice, all supported by the BWF member helplines. The documents can be downloaded from www.bwf.org.uk/publications.
ENDS
The British Woodworking Federation is the trade association for the woodworking and joinery manufacturing industry in the UK. Thinking of becoming part of it? Use this quick response form to provide us with some contact details. We will send you an email to confirm your interest and then one of our experienced membership team will be in touch to complete the membership process.