As the Chancellor's reveals the nation's financial health in today's spring statement the British Woodworking Federation is calling for provisions to be made to address the growing need for funds to be made available to carry out vital building safety works.
Iain McIlwee, CEO British Woodworking Federation, said: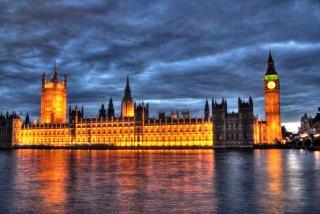 "While it's encouraging to hear the Chancellor commit to investment for raising housing supply in today's Spring Statement, the question should be asked why an allocation of this budget is not being diverted to fund the vital safety works that are needed on existing buildings.
"Fire safety concerns have been building up for a number of years, either through ineffective maintenance or fundamental design, specification and installation problems. Grenfell has shone a spotlight on this, yet still financial and political barriers are preventing essential works from taking place and leaving vulnerable people sleeping in buildings that are potentially unsafe. As the collateral costs of Grenfell become more apparent and reports that only three council owned high rises out of the 160 that failed the government's fire safety tests have yet been reclad it is imperative that we see the Treasury making an allocation for such potentially life-critical work.
"We believe that the solution is to establish a Building Safety Fund, similar to the Pension Protection Fund. The fund would allow Housing Associations and Local Authorities to focus on what needed to be done whilst applying to the scheme to fund the works (a defined percentage of the likely costs). The Building Safety Fund could also manage litigation should it be deemed a third-party is liable. The fund would help to speed up work on existing buildings and would centralise legal matters through controlled precedence. We would recommend looking at Insurance Premium Tax as a way to levy the fund. The much-needed corrective works in social housing should be high on the government's priority list and we urge the Chancellor to consider this option when reviewing the forthcoming budget."
-Ends-
The British Woodworking Federation is the trade association for the woodworking and joinery manufacturing industry in the UK. It has over 700 members drawn from manufacturers, distributors and installers of timber doors, windows, conservatories, staircases, furniture, all forms of bespoke, interior and architectural joinery as well as suppliers to the industry. The woodworking sector as a whole is a £3.8 billion industry operating at the heart of UK manufacturing.