The world's first life cycle assessments calculated through the new BRE LINA tool will be unveiled at Ecobuild next week (Tuesday 7 March 2017, 2pm at Stand E109).
The British Woodworking Federation (BWF) is the first customer worldwide for BRE LINA. This allows the BWF to produce life cycle assessment results for its members' products which are then uploaded into the BRE Hub so that a third party verified BRE Global Environmental Performance Declaration (EPD) can be produced.
The results can also inform assessments for ISO 14001, EN 15804 (the European standard for the sustainability of construction products) and other environmental management systems, and can feed into BIM (Building Information Modelling).
Consequently, two timber windows made by BWF member companies – the Stormsure Timber Casement Window by JELD-WEN and the Conservation Casement Window by Mumford and Wood – will become the first products to receive LINA assessments.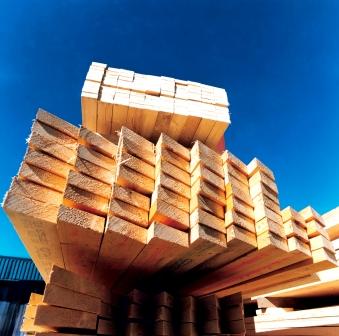 Iain McIlwee, chief executive of the BWF, said:
"This is timber leading the debate once again. LINA is proving to be a powerful calculator which now allows us at the BWF to build on the early work of Wood for Good and the Wood Window Alliance to produce bespoke life cycle assessments for our members' products.
"This is a major breakthrough in proving categorically timber's superior environmental sustainability credentials. The simple approach and science behind this environmental tool unravels many of the complexity excuses made by competing materials about why embodied carbon cannot be taken into consideration. It revolutionises the way EPDs can be produced and takes us one step closer to these declarations hitting the mainstream."
Beatrix Richards, head of corporate stewardship (sustainable commodities) at WWF-UK is speaking at the launch at Ecobuild. She says:
"Government figures suggest we may need to build a million new houses by 2020. As we seek to ensure that this construction, and indeed the on-going repair and restoration of the existing housing stock, has the lowest possible environmental impact, it is critical that we understand the full life time costs of all the products we use. This applies to everything - cement, bricks, doors, windows etc.
"Tools exist to help architects, builders, suppliers and consumers to understand the true, full costs, from sourcing, manufacturing, transportation, life time use and disposal, so that decisions can be made on the best possible information. Life cycle assessments are one such way of capturing this information and WWF welcomes the British Woodworking Federation's lead in adopting this approach."
Dr Shamir Ghumra, director at the BRE Centre for Sustainable Products, will also be involved in the launch, and says:
"The BWF has shown tremendous leadership and vision by becoming the first organisation in the world to adopt LINA. There is a growing need for better product data through verified EPDs. LINA makes the verification process quicker for BWF members."
The launch will take place on the joint Confederation of Timber Industries and Wood for Good stand (E109) at 2-3pm on Tuesday 7 March. Tickets are available free of charge. Presentations will last no more than 10 minutes and attendees will be welcome to continue discussions with coffee and refreshments on the stand.
Further information can be found at: http://www.bwf.org.uk/toolkit/environmental-waste-management/what-is-a-life-cycle-assessment
ENDS