The aim of the BWF Heritage and Conservation Group is for BWF members to come together and share experience, knowledge and best practice. Ultimately we want to develop a range of resources that would aid both members and their customers when undertaking upgrade or replacement of joinery in this sector.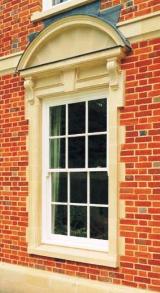 Details of the next BWF Heritage & Conservation Group meeting are as follow:
Date: 27 April 2017
Time: Start 13:00 - expected close 16:00
Venue: York Racecourse
The Knavesmire
York
YO23 1EX
We are delighted to announce that Tim Belden will be the guest speaker.

Tim is TRADA's University Engagement Programme Manager. He has seen the construction industry from all angles - client, consultant, contractor and educator - and, in his most recent role with TRADA, has been responsible for developing several courses in construction and engineering. He has also been a millwright and a civil engineer.

Tim will be presenting on the use of timber in historic buildings, likely causes of degradation and also the development of engineered wood-based products There will be a discussion on possible remedies that may be employed to deal with areas of degradation, consider how to best protect existing timbers that currently have not degraded and how we can better care for the future of buildings while meeting the current standards.
BWF members can book for the event here and can contact the BWF Technical Team (0844 209 2610) to discuss any specific technical queries relating to this sector or e-mail hannah.mansell@bwf.org.uk