Event: Stair Scheme Seminar: Timber Stairs: Fundamental designs, fabulous results
Date: 22nd October 6.30pm
Venue: The Building Centre, 26 Store Street, London WC1E 7BT
Booking: FREE, registration essential Members Register Here. Architects, Specifiers and other interested parties, register here.

Speakers confirmed so far:
Mike Roys, BRE
Tim Ball, JHD Architects
Kevin Underwood, British Woodworking Federation
Further speakers to be announced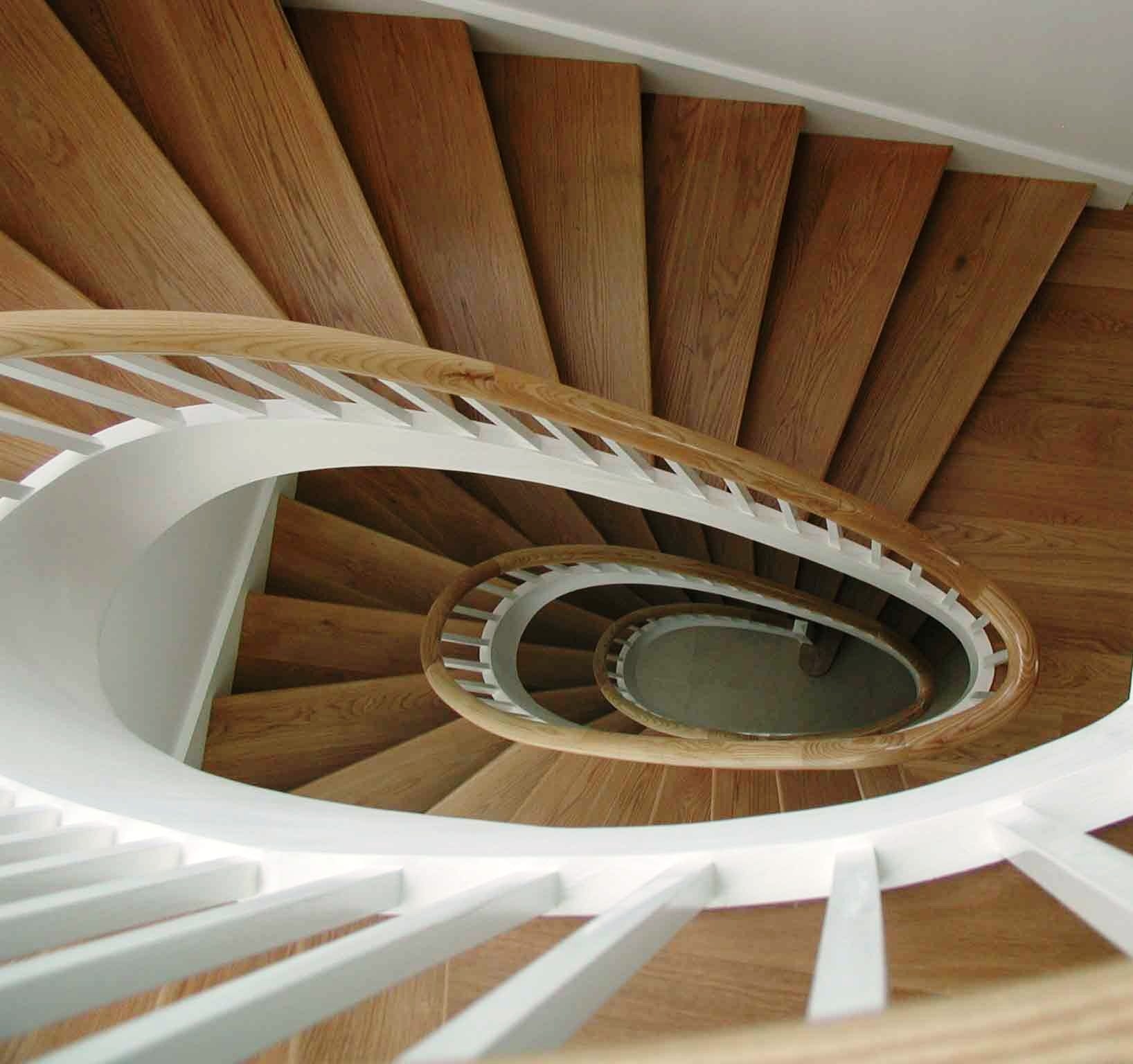 An evening talk to launch the new BWF Stair Scheme Design Guide which sets the industry standard for stair manufacture and explains how to verify that products meet required standards whilst delivering stairs which help to push the boundaries in design innovation.
Stairs can be the centrepiece of a building adding character and enhancing the design aesthetic. However, they are also the most common accident zone in the home other than the kitchen and a critical area of non compliance with building regulations. The simple staircase is surrounded by a spaghetti of standards and trip hazards.
The BWF Stair Scheme was set up by the industry to address these challenges. It aims to support the design and installation community to ensure that staircases are hassle free, as safe as possible and that they embrace the elements of great design.
Through the Stair Scheme, manufacturers have focused on how excellence can be demonstrated, helping to deliver better performance and drive timber into new markets. Since its launch in 2010, the scheme has evolved to embrace over 70% of the timber staircase market.
This seminar presents the culmination of the first two years work of the scheme and showcases new developments in design and best practice with some of the finest examples of timber and hybrid stairs in the UK today.
Speakers including Dr Mike Roys of the BRE will explain the common problems with staircases, the hazards and where the risks lie and will look at how new fire certificated designs are pushing the application of timber staircases for low and medium rise blocks.
Free to attend. Booking essential. Members Register Here. Architects, Specifiers and other interested parties, register here.