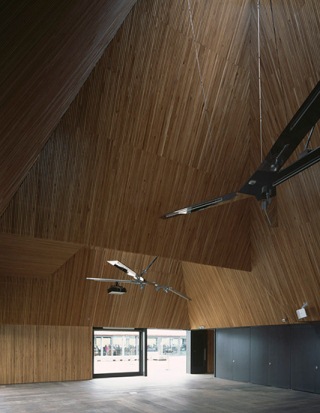 The BWF has named its keynote speaker to address its Members 'Day/Annual Conference, as Adam Khan of the award-winning Architects of the same name.
The Architect was recognised in last year's Wood Awards for the innovative and eco-friendly design of the Brockholes Visitor Centre. The Centre was awarded the new BREEAM Outstanding rating for sustainability at the interim stage, in large part because of the extensive use of wood throughout.
In his address to the conference, Mr Khan will outline his aspirations for wood, and its future as a whole in the design process that will set its use in the built environment. This insight will allow joinery companies to prepare and equip their products and design to meet the expectations of future specifiers and to meet demand.
The Conference, entitled Woodworking Essentials: Preparing for Growth, will take place at Holywell Park on the Loughborough University complex, and the keynote address will be followed by a range of workshops specifically targeted at the joinery sector, preparing them for growth up for all companies, SMEs up to large joinery companies.
For more information on the conference/Members' Day, visit the Members' Day page