The BWF has made it's response to DECC on the Green Deal and is grateful to members for their feedback on the subject. The Green Deal (GD) is the government's major initiative to improve thermal performance of the UK's existing housing and non-residential properties, and is due to begin in October this year.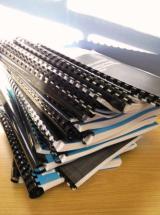 BWF Policy Executive, Matt Mahony said, "We welcome the government's initiatives to improve the thermal performance of the existing building stock within the UK, and appreciate recognition of the contribution energy efficient windows and doors make to saving energy and reducing carbon emissions.
Consumer demand is of course vital in determining whether the Green Deal will meet its objectives. In responding to the consultation, we wanted to emphasise that the Green Deal recommendations should reflect the substantial amount of consumer choice for replacement windows and doors in terms of type of material, style, colour, glazing and hardware options.
It is therefore vital that there is a robust system in place to ensure that the Green Deal advisor has the expertise and impartiality to recommend the products and measures that will best suit the customer."
The consultation also gave BWF an opportunity to voice concerns that the Standard Assessment Procedure needed to more accurately recognise the true energy savings from replacement windows. It was also mentioned that the product requirements for the Green Deal measures would need to draw a clearer distinction between demonstrating enhanced product performance, and merely stating a level of performance.
Member products within the scope of the GD will include those relating to draught proofing, energy efficient glazing (windows) and high thermal efficiency doors, however, these products will need to have been tested to demonstrate that they meet the Deal's 'Golden Rule'. The BWF has also fed into the consultation response of the Construction Products Association (as part of the Green Deal Steering Group Committee), and the Fenestration Industry.