A construction company in Northumberland has been fined after a joiner fell approximately four metres suffering injury.

Northumberland Magistrates' Court heard how a joiner was working under the control of the principal contractor on a new property development at Whalton, Northumberland. The court heard scaffolding on site had been altered by workers not trained to do so, leaving it without adequate edge protection to prevent a person falling a distance liable to cause personal injury.

The joiner was undertaking an unplanned activity to fit a weather vane to a roof when he fell backwards from the scaffold to the uneven ground below, suffering a fractured vertebra and a large cut to the back of his head.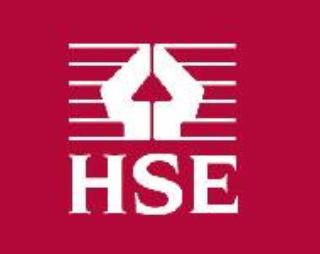 An investigation by HSE into the incident which occurred on 4 August 2015 found that the construction company failed to plan, manage and monitor the installation of the weather vane.

The Construction company from Rothbury, Northumberland pleaded guilty to breaching Regulations 13(1) the Construction (Design and Management) Regulations 2015, and was fined £50,000 and ordered to pay costs of £800.

Falls from height are the most common cause of fatal injury and the second most common cause of major injury to employees. There have been a number of recent high profile examples of bad practice and the last few years have seen many construction businesses cutting costs or being drawn further out of their areas of expertise. Joinery workshops are often identified as areas of risk in our sector but businesses engaging in site work should also take time to familiarise themselves with their obligations including responsibilities covered by the latest CDM Regulations and, where appropriate, the rules on working at height.

BWF can help provide training courses to any person who is involved with working at height with the knowledge to carry out suitable risk assessments and be able to manage working at height situations safely.

The safety of your workers is of prime importance. The BWF's comprehensive 91 page Guide to Health and Safety in the woodworking industry includes guidance on young persons in the workplace and with HSE recovering costs at a rate of £1000/day for inspections, during which a breach is found, BWF has prepared a number of resources to help you mitigate Health and Safety risk such as:

- A 12 point 'Health and Safety: the essentials' checklist to help prevent you getting caught out and advice on what HSE field inspectors are looking for in our Health and Safety publications.

- Our selection of woodworking machinery safety cards.

- Health and Safety training - including machine refresher training, Health & Safety management qualifications and more.

- As a member you can also ring our Health and Safety helpline on 0844 209 2610.

- Our Health & Safety Hero Campaign resources include short videos you can show to your staff, presentations you can adapt to your own company's health & safety processes and safety essential checklists you can give to each member of staff. There will be a new topic launched each month.