A Hampshire glazing company has been fined for safety breaches after a worker lost part of a finger in a woodworking machine at its factory in Aldershot.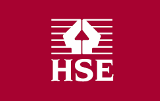 The worker's little finger on his right hand was drawn into a cutting block rotating at 7,000 rpm as he worked on reducing the thickness of lengths of timber at the company factory on 18 February last year.
The rotating blades of the cutting block shaved down his finger resulting in it being amputated just below the first joint.
The company, who did not belong to BWF, was prosecuted at Aldershot Magistrates' Court today on 26 June after an investigation by the Health and Safety Executive (HSE) found it had failed to ensure adequate safeguards were in place to prevent workers from coming in contact with dangerous parts of machinery.
The court was told that the worker was using a planer-thicknesser to work on three-metre lengths of timber. The machine had been set up by an untrained operative resulting in wood shavings blocking the revolving knife block. At the time of the incident the employee was sweeping shavings from the table with his hand and his glove was drawn into the rotating block.
The Aldershot glazing company pleaded guilty to two breaches of health and safety legislation. It was fined a total of £12,000 and ordered to pay £3,791.50 in costs.
After the hearing, HSE Inspector Alec Ryan said:
"The powered cutting block of planers is a well-known and well-documented hazard in the industry. The dangerous parts of these machines must be properly guarded at all times, guidance about this has been in existence for many years.
BWF Members are reminded that having a Health and Safety Policy, completing risk assessments, and having a fully qualified first aider is a legal requirement for most joinery companies. You can obtain information on how to make their machines safer by logging in to the BWF website and using our Machine Safety Cards, phoning the BWF member-only helpline, or by viewing our Health and Safety Publications.

Non-compliance with Health and Safety legislation is becoming a costly matter, as under the HSE's 'fee for intervention' scheme, costs would be recovered if, during an HSE inspection or investigation, a material breach of health and safety law is discovered. The HSE fees for the intervention have been set at £124 per hour and would apply up to the point where their intervention in supporting businesses in putting matters right has concluded. Full penalties are now likely to apply from October 2012.

Joinery manufacturers who need help in ensuring that they are compliant with current legislation, are also reminded that they can get their Health and Safety audited through the BWF's Total Support Services with reduced rates for BWF members.