A Midlands based joinery company was fined £230,000 after an employee's finger was severed at the company's base in Roman Way, Rugby.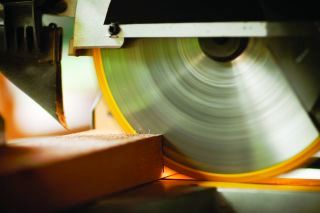 Coventry Magistrates' Court heard how in February 2016 the 59-year old employee of the company was using a circular saw to cut tapered strips of wood, when his hand came into contact with the saw. The man lost the tip of his left thumb and the majority of his first finger as a result of this incident.
An investigation by the HSE found that the joinery company, who are not BWF members, failed to provide the worker with the necessary training in order to carry out this work in a safe and appropriate manner.
The Rugby company pleaded guilty to breaching Regulation 9 (1) of the Provision and Use of Work Equipment Regulations 1998. It has been fined £230,000 and ordered to pay costs of £1779.70.
Speaking after the hearing, HSE inspector Neil Ward said that the company failed to check if its workers had received the necessary refresher training to ensure they could safely operate the machinery.
"This incident could have been prevented if the company had the required standard of supervision in place to oversee this activity."

Company and general manager fined after safety failings
In another recent prosecution, a Suffolk hardwood flooring company and its general manager have been fined for failing to maintain health and safety standards at work after multiple improvement notices were issued. The company was fined £40,000 and ordered to pay costs of £4,000.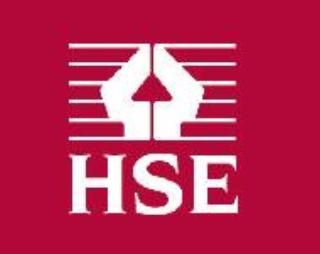 The case highlighted how HSE will consider prosecuting both a company and individuals even if there are no reported cases of injury or ill-health.
The General Manager pleaded guilty to breaching Section 37 of the Health and Safety at Work etc Act 1974 and was fined £3,000 and ordered to pay costs of £700.
Cambridge Magistrates Court heard how the flloring company failed to maintain suitable standards of work after several inspections by the HSE. The latest inspection found the company should have adopted standards identified in previous inspections and not allowed them to lapse.
The Suffolk company, who are not BWF members pleaded guilty to breaching the Management of Health and Safety at Work Regulations 1999, the Control of Noise at Work Regulations 2005, the Control of Substances Hazardous to Health Regulations 2002 and the Provision and Use of Work Equipment Regulations 1998.
Speaking after the hearing HSE inspector Sandra Dias said: "Duty holders have the responsibility to ensure they have suitable competent advice to be able to fully understand the risks employees face, and implement adequate control measures so they can work safely. They also need to ensure they are able to identify early signs of deteriorating health which may be an indication of inadequate control measures."

Why are Health & Safety fines so high?
For businesses that end up in court, the Sentencing Council has published definitive guidelines for sentences relating to health and safety offences and corporate manslaughter. These consider the risk of harm caused, as well as offender culpability, meaning that company directors found to have been consenting or neglectful in relation to a Health & Safety offence could face potentially unlimited fines and prison sentences of up to two years. A lower threshold for imprisonment could also lead to more directors, managers and junior employees being handed custodial sentences.
The guidelines require the court to take into account the size of the organisation when determining the sentence, with company turnover used to determine the starting point of the fine. The increased levels of fine are hitting businesses of all sizes - those with a turnover of more than £50 million which could face fines of up to £10 million for health and safety offences and £20 million for corporate manslaughter.

Helping members meet inspection requirements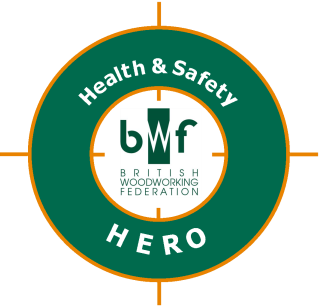 Those who are concerned that they are unprepared for an HSE inspection visit are reminded that they can access comprehensive support from the BWF 'Toolkit', which includes our Health & Safety member helpline and publications on what the inspectors are looking for including HSE Field Operations Directorate Guidance for proactive inspections, and the Health and Safety essentials checklist. These two Fee For Intervention guidance briefing notes are available through the website by logging in as a BWF member.

There is also free-to-members guidance on Health & Safety in the woodworking industry and documents such as Machine Safety Cards, sample inspection forms, and sample risk assessments.
Additionally you may wish to undertake a Health & Safety Audit that will not only suggest where your health and safety needs to be improved, but also how to achieve it. The BWF has negotiated exclusive rates with experienced Health & Safety advisors for a simple value for money package.
Last but not least, pledge your support to the BWF Health & Safety Hero Campaign, where we have put together some excellent resources to help your business tackle problem areas such as wood dust, machine training, noise, manual and handling. All of which may help in avoiding potential costs of FFI and perhaps more importantly ensure the health and welfare of all employed in your joinery business!