The BWF's Joinery State of Trade Survey has indicated that joinery sales growth in Q3 has risen for the 10th successive quarter but labour and material costs are putting increasing inflationary pressure on unit costs.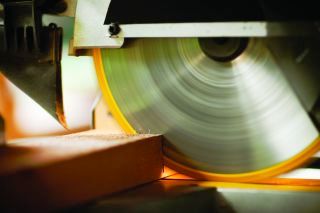 BWF Policy & Communications Executive Matt Mahony commented on the state of the joinery industry:
"The survey results show more of the same in the sense that sales performances for BWF members remain healthy. This is obviously tremendously encouraging but the joinery industry is still relatively cautious over the long term outlook, especially in terms of profitability.
"Anecdotal evidence suggests that our members are working harder and more efficiently than ever, yet supply chain finance issues and rising costs frequently serve to dampen investment opportunities and increase business risks.
"In the wake of the EU Referendum, the government is trying to steady the ship with an Industrial Strategy Green Paper anticipated very soon and further announcements on housing imminent. The joinery industry is more engaged than ever with the challenges ahead and we have made a number of recommendations on how policymakers could harness the potential of the woodworking industry, getting manufacturers off the treadmill and onto the running track for growth and profitability."
Key points from the BWF Joinery State of Trade Survey Q3 2016 include:
- A balance of 55% of joinery companies reported an increase in sales volumes from the previous quarter. Results showed a balance of 62% of respondents reporting an increase over the past year.
- Manufacturers were confident that sales volumes would improve in the next quarter, with a balance of 50% predicting an increase for Q4 2016, and a balance of 45% predicting an increase over the next year.
- Capacity utilisation has risen with 73% of companies running at over 70% capacity for the last quarter (up from 66%), and 78% expecting to use over 70% capacity for the next quarter.
- 28% of companies reported a current order book of future work extending beyond 3 months – down 3% from the previous quarter - with 59% now saying that their order book extended from between 1 and 3 months.
- Demand was listed as the most likely constraint on output over the next year by 41% of respondents. Labour availability and Capacity and came next, with 27% and 23% respectively.
- 41% of respondents on balance reported increasing their labour force in the last year, with 36% of respondents anticipating increased labour force over the next year. A balance of 68% of respondents had encountered higher labour costs over the previous year and 86% on balance expected an increase in the coming year.
- Raw material costs were noted as an inflationary factor for unit costs for 91% of respondents (up from 59% in Q2), with wages/salaries increases pushing up unit costs for 86% of respondents on balance.
- Exchange rates were a factor in inflating unit costs for 37% of respondents – up from 28% in Q2 and 5% in Q1.
- 30% on balance indicated an increased impact through energy costs and 45% of respondents on balance reported an inflationary impact in unit costs through fuel costs.
- Investment in product improvement had been increased by 52% of companies on balance over the past year, with a balance of 35% to boost investment over the next year.
- Investment in manufacturing equipment spending had been increased by 43% of companies on balance over the past year, with a balance of 62% to boost investment over the next year.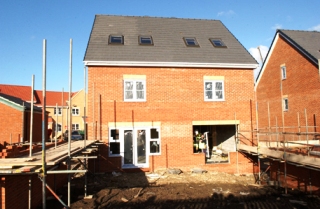 Reports from the Construction Product Association showed that the construction industry grew for a fourteenth consecutive quarter in Q3. The CPA Construction Trade Survey indicated that firms across all areas of construction reported an increase in activity, including building contractors, SMEs, specialist contractors, civil engineers and product manufacturers. Indicators of future growth weakened, however, and activity may be severely hindered by inflationary pressures caused by rising wages and imported raw materials costs.
Rebecca Larkin, CPA Senior Economist, said: "Construction product manufacturers reported an increase in sales during Q3, suggesting that construction activity remained resilient following initial uncertainty in the run-up to, and immediately after, the EU referendum in June.
"Interestingly, the sharp depreciation in Sterling does not appear to have translated into an increase in export sales in our sector. Instead, the effect of the weak currency has been manifested in rising costs for imported raw materials and higher fuel bills, adding to the existing inflationary pressures on wages created by skills shortages. Nevertheless, manufacturers anticipated a pickup in overseas sales over the next 12 months.
"Following the EU referendum, the entire construction supply chain reported favourable conditions and growth in activity in Q3. Forward-looking expectations for Q4 and the year ahead were more pessimistic, with the majority of orders and enquiries balances the lowest in two years, or driven by a single sector: private housing."
BWF members can log in and view the full BWF State of Trade Survey plus the latest CPA Industry Forecasts.