BSI has published the draft Publically Available Standard relating to the EUTR and it is now available for public consultation. The standard, PAS 2021 - Exercising due diligence in establishing the legal origin of timber and timber products – Guide to Regulation (EU) No 995/2010 is applicable to all organizations that have an obligation to meet the Regulation, which are those organizations that trade in imported and domestically produced timber and timber products on the EU market.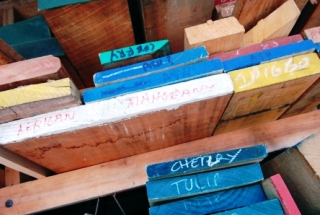 The EU Timber regulation will come into effect on March 2013 and will affect most BWF members. Complying with the regulation should be straightforward for most, but is likely to be more challenging for businesses which first place a timber product on the EU market. The three key elements of the Regulation are:

• It prohibits the placing on the EU market for the first time of illegally harvested timber and products derived from such timber;
• It requires EU traders who place timber products on the EU market for the first time to exercise "due diligence".
• Once on the market, the timber and timber products may be sold on and/or transformed before they reach the final consumer. To enable the traceability of timber products operators in this part of the supply chain have an obligation to keep records of their suppliers and customers.

The PAS gives guidance on the EUTR, in particular over:

• who is affected by the regulation and their obligations
• how to develop and implement a due diligence system to minimise risk of illegal timber in the supply chain; and
• good practices for responsible trade in timber and timber products, including communicating due diligence to interested parties.

BWF has been involved in earlier consultation stages through the work and is part of the Steering Group responsible for developing the guidance. We are now gathering views and comments from members to submit at the steering group meeting of the BSI.

Log in below as a member to view the draft and send through any comments.