The director of a Port Talbot furniture factory and three of its managers have received suspended prison sentences for ongoing health and safety failings including poor control of noise and wood dust.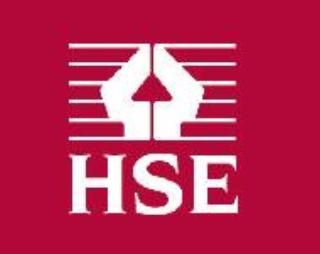 Swansea Crown Court heard how the factory in Port Talbot was included in the Health and Safety Executive's (HSE) programme of visits to woodworking premises, which is considered high risk industry relative to other sectors such as retail because of the requirement to manage risks from woodworking machinery and substances including wood dust.
The visit highlighted a number of health and safety concerns at the factory in early 2015 including poor control of wood dust, no maintenance of work equipment including fume and dust extraction and noisy conditions. There were inadequate toilet and washing facilities. Ten Improvement Notices were served on the company in February 2015, and despite ongoing intervention by the HSE, there was little progress and conditions remained poor. Seven of the Improvement Notices were not complied with.
After the hearing, HSE Inspector Helen Turner said: "We always try to work with dutyholders to help them understand their responsibilities and improve conditions but there is no excuse for people running a business not to know what health and safety standards apply to their work.
"When directors or managers who have the power to make the improvements blatantly disregard their workers' health and safety we have no option but to prosecute."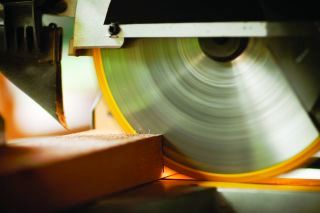 The four defendants were previously in charge of another company at the same factory premises. This company was prosecuted by the Health and Safety Executive in 2015 for similar health and safety breaches. Neither company was a BWF member.
The company Director pleaded guilty to breaching Section 37 of the Health and Safety at Work etc Act 1974, and was given a 10 month prison sentence suspended for 2 years and ordered to pay costs of £2,500. He was also disqualified from acting as a company Director for 5 years.
The other three defendants, who were all shareholders and managers, pleaded guilty to breaching Section 37 of the Health and Safety at Work etc Act 1974, and were each given a 10 month prison sentence suspended for 2 years and ordered to pay costs of £2,500. Although not currently directors, they were disqualified from acting as a company Director for 5 years.
Judge Geraint Walters said: "The operation the four of you were engaged in was nothing short of a ticking time bomb in relation to the health and safety of employees."
The safest approach for woodworking companies is to follow BWF and HSE's advice and comply with the law. Not only does a robust health and safety regime mean you avoid prosecution and FFI, you also benefit from a safer and more productive workplace. All joinery companies need to ensure they have the legally required Health & Safety precautions in place, including effective PPE, regular LEV testing (including spray booths & Portable systems for use on power hand tools), appropriate first aid provisions, full risk assessments and regular health surveillance including hearing and lung function testing if necessary.
The FFI Scheme means that companies are liable for recovery of the HSE's costs when the HSE issues a notification of contravention, an improvement or prohibition notice, or a prosecution.
HSE charge £129 per hour and here are some example costs provided by the HSE:
- Inspection resulting in an email or letter: £750
- Inspection resulting in a notice being issued: £1,500
- Investigation taking 4 days: £4,000
- Full investigation: could be tens of thousands
Those who are concerned that they are unprepared for an inspection visit are reminded that they can access comprehensive support from the BWF 'Toolkit', which includes our Health & Safety member helpline and publications on what the inspectors are looking for including HSE Field Operations Directorate Guidance for proactive inspections, and the Health and Safety essentials checklist. These two Fee For Intervention guidance briefing notes are available through the website by logging in as a BWF member.

There is also free-to-members guidance on Health & Safety in the woodworking industry and documents such as Machine Safety Cards, sample inspection forms, and sample risk assessments.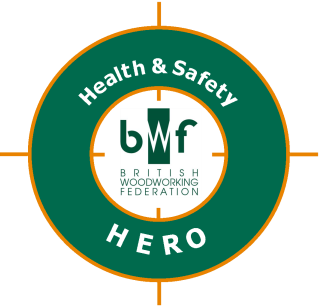 Please pledge your support to the BWF Health & Safety Hero Campaign, where we have put together some excellent resources to help your business tackle problem areas such as wood dust, machine training, noise, manual and handling. All of which may help in avoiding potential costs of FFI and perhaps more importantly ensure the health and welfare of all employed in your joinery business!

Additionally you may wish to undertake a Health & Safety Audit that will not only suggest where your health and safety needs to be improved, but also how to achieve it. The BWF has negotiated exclusive rates with experienced Health & Safety advisors for a simple value for money package.
Thinking of becoming part of the British Woodworking Federation? Use this quick response form to provide us with some contact details. We will send you an email to confirm your interest and then one of our experienced membership team will be in touch to complete the membership process.