In the BWF's Autumn Statement Submission to the Chancellor of the Exchequer Philip Hammond, Chief Executive Iain McIlwee (pictured) outlined opportunities to secure the future of Britain's joinery manufacturing industry touching on Industrial Strategy, skills, fair payment and the need for a sustainable future.
The letter, which was sent in advance of the government's Autumn Statement announcement on November 23rd, and raised the following points:
• The UK needs to stand up for environmental sustainability and support sustainable product manufacturers, especially with the Paris Agreement now in force, and recent survey evidence post-Brexit indicating that the British public are strongly in favour of keeping or strengthening EU rules that protect our natural environment.
• 30-50% of lifetime carbon emissions are now accounted for before a building is occupied. The UK timber sector has worked to simplify the process of developing Environmental Product Declarations, unraveling many of the complexity excuses about why embodied carbon cannot be taken into consideration in mainstream building decisions and we can give customers clearer information to support sustainable product selection and use.
• Housing is critical to growth in our sector and a strong pipeline will support investment. With current policies focussing heavily on home ownership over housing supply, Government should continue to utilise anything in its toolkit - increasing direct investment if necessary – to end the housing supply crisis.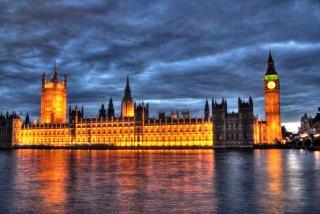 • Developing the talent pool available is critical to realising a flourishing UK joinery industry. We are finding the pipeline hard to develop, with schools ill-equipped to provide effective guidance and nurture the full range of talents. Less academic subjects are simply being neglected in the current curriculum.
• Our taxation and business rates system is too complex. The current business rates system discourages investment. Manufacturing plant and machinery needs to be removed from rates assessments and, at the very least, all new valuations of plant and machinery upgrades should be provisionally frozen.
• We should be targeting trade gain, supporting British manufacturing to help offset some of the £61.8 billion trade deficit that we have with Europe. It is fundamental that government fully assess the impact of any trade negotiations on all parts of the economy, not trading away our manufacturing heritage to the benefit of the financial products sector. With the full impact of currency devaluation still to be felt, investment decisions are more difficult for the next period. New opportunities to support sustainable manufacturing will no doubt arise if State Aid obligations change.
• Cashflow concerns are often compounded by companies at the top of the construction supply chain. These large businesses hold on to payment and use overly complicated contracts to push their risk onto suppliers and sub-contractors. Government must set a strong example by ensuring fair payment charters (including fair and plain English contractual terms) are a pre-requisite of any companies involved in public sector contracts.
Follow the link to view the BWF's 2016 Autumn Statement letter to the Chancellor.