In 2005, the WWF report 'Window of opportunity. The environmental benefits of specifying timber frames', reviewed evidence on the lifecycle and environmental performance of wood versus PVCu windows, concluding that the overall environmental burden, across several factors, was significantly lower for wood than for PVCu.
Christian Thompson, forests officer, at WWF, commented on the findings:
"This report clearly shows that PVC windows are far from environmentally friendly and I hope it will go some way to dispelling the myth that they are a green choice."
More than a decade on, concerns about chemicals in our environment and the rising tide of plastic waste continue. So what does more recent research tell us about the environmental performance of PVCu and the steps the industry has taken towards mitigation of some of the material's worst impacts? Does the use of wood for windows still rank as the better choice?
In 'A Clear Choice – a briefing on the environmental performance of PVCu vs wood windows', the Wood Window Alliance has reviewed new evidence to see what's changed, and whether its members can still confidently present the environmental argument for wood windows. The Wood Window Alliance is part of the British Woodworking Federation, and all Alliance members meet certified quality, performance and sustainability standards.
The report shows that the manufacture and recycling of PVCu still present significant hazards, and that throughout the use and disposal of the product, the overall environmental impact is significantly less for timber windows than for PVCu windows. It is especially encouraging for wood window manufacturers as it follows on from the 'Windows on the World' consumer report which found that, when it comes to the most desirable materials, timber is cited by 67% of homeowners as the material they would like to have more of in their homes.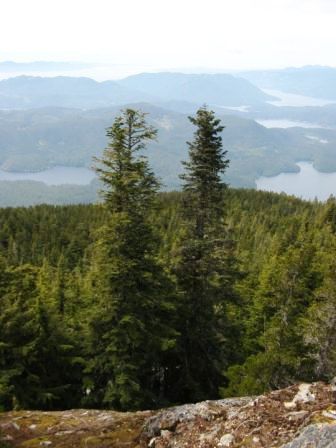 WWF is encouraging specifiers and buyers of windows to choose wood that has been sourced from a well-managed forest or other controlled wood source.
Responsible sourcing of timber is widespread in the UK. The latest report from the Timber Trade Federation (TTF) indicated that of all TTF member purchases, 91% were from certified sustainable sources with only 1-3% from high risk sources where members had worked to put in place their own risk mitigation measures. WWF believes that timber is a genuinely renewable resource if managed responsibly and is working to further increase the availability of wood from well-managed forests, such as products certified by the FSC, on the market in this country.
The British Woodworking Federation is the trade association for the woodworking and joinery manufacturing industry in the UK. Thinking of becoming part of it? Use this quick response form to provide us with some contact details. We will send you an email to confirm your interest and then one of our experienced membership team will be in touch to complete the membership process.