...How Can They Be Stopped When Building Control Appear To Be Disinterested?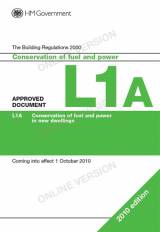 The first question that needs to be asked is whether the building work in question actually requires a window with the same level of performance as most replacement windows. If so, they should have a whole window U-Value of 1.6 W/m2K or less, or a Window Energy Rating of band C or higher.
On some limited occasions a window fitted with glass with a centre-pane U-value of 1.2 W/m2K might be permitted. Some building work may be permitted working to the 2006 version of the Regulations, and some might be relying on SAP calculations to pass which would permit a window with a U-value of 2.0 W/m2K to be used. Not every project necessarily needs to meet the general requirements – this would be the case for most installations and for those registered under the self-certification schemes such as FENSA.
Login to view more content
Not a member? Join now