Since becoming manager of the Fire Door Inspection Scheme two years ago I have been asked many times 'what is the law regarding fire doors?' In fact it is probably the single-most asked question along of course with people who use public buildings sending me photographs of fire doors saying 'does this door comply with the regulations?'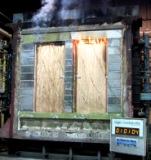 So, as somebody whose previous job was to supply certificated fire doors and hardware to contractors its been both interesting and eye-opening to see the poor state of fire doors and escape doors installed in public buildings. Many of them including sleeping accommodation for the most vulnerable people in society such as hospitals, care homes and social housing.

So two years in to the job I can tell you that many building owners and their maintenance contractors are wide-open to prosecution under the Regulatory Reform (Fire safety) Order 2005 or Fire Safety Order as its often referred to. Local Fire & Rescue Services do prosecute and the fines are often very punitive indeed.

In order to stay within the law building owners must ensure that their fire safety measures including fire doors and escape doors are maintained as fit-for-purpose. Article 17 of the Fire Safety Order places a legal obligation on them to have 'a suitable maintenance regime to ensure relevant equipment is kept in an efficient state'. As you would expect this not only refers to alarms, extinguishers and means of escape but also the fire doors that protect escape routes by resisting fire and smoke spread and the escape doors used to reach a place of safety.

Legal responsibility is often shared, and although the 'Responsible Person' is usually the building owner or operator, contractors that carry out works or give advice on fire safety devices also have a legal obligation as the 'Competent Person' under the Fire Safety Order. Contractors that carry out works to fire doors and escape doors must be able to prove their competence to the authorities and furthermore have a duty to ensure any work they do doesn't compromise the doors fire performance. Often they don't realise the onerous position they are in, until of course something goes wrong!

There is a wealth of information out there and much of it is free to access, for example through the BWF-CERTIFIRE Knowledge Centre and their selection of Fact Cards. The Regulatory Reform (Fire Safety) Order 2005 is freely available on-line and BS 9999 recommends six-monthly inspection of fire doors.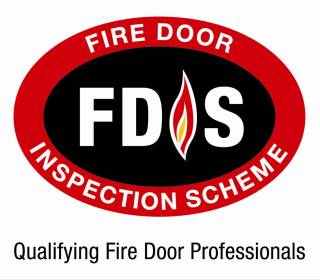 At the Fire Door Inspection Scheme we are always happy to help and our own training products will help you prove your competence to work and give advice on fire doors and escape doors. Gaining FDIS qualifications would be a great way to show that you are the 'competent person'. This is defined in the 2005 Fire Safety Order as 'someone who has sufficient training and experience or knowledge and other qualities that allow them to be able to implement fire safety measures (some or all) in a building'. Following completion of the Diploma, an individual can then complete the FDIS Transition module and be subject to a rigorous on site practical assessment in order to become a Certificated Fire Door Inspector.

Building owners can contact a Cert FDI certificated fire door inspector at www.fdis.co.uk/inspector or contact the scheme on 0844 801 1518.
Neil Ashdown, Manager of the Fire Door Inspection Scheme
www.fdis.co.uk
info@fdis.co.uk