Klaes UK Ltd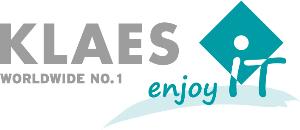 Profile:
KLAES produces software solutions for the window, door, conservatory and façade industries.

Our products are available in 2D & 3D environments, providing our clients with competitive advantages through innovative & industry-leading technologies.

KLAES products range from web / cloud-based sales applications, through to enterprise-wide manufacturing solutions where KLAES integrates all business processes inside one software 'model'.

Products:
Software for conservatories
Software for doors
Software for windows
Services:
A National Supplier
Information technology inc. software
Training providers