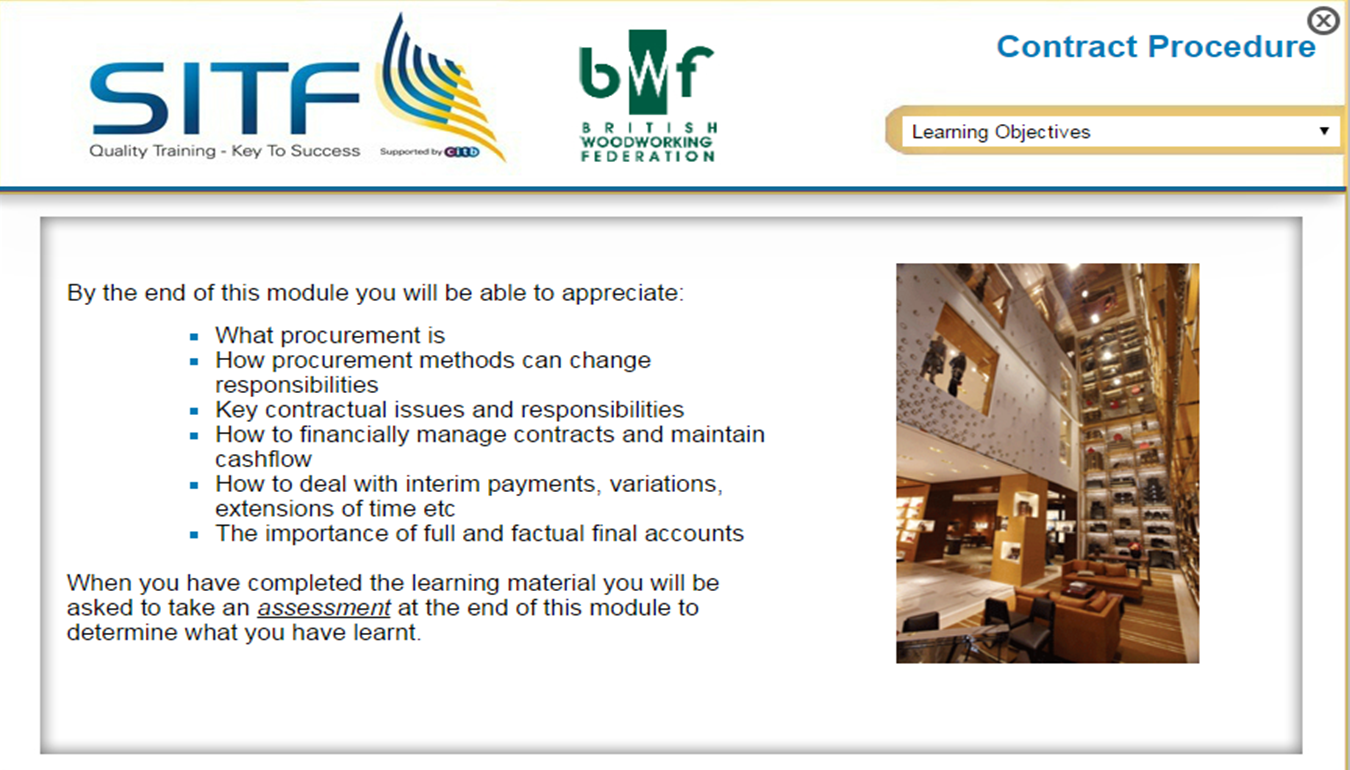 This module will introduce the learner to the fundamentals and importance of effective contractural and financial management of contracts from intital client interest through to the agreement and settlement of all final accounts. By the end of this module you will know:
What procurement is
How procurement methods can change responsibilties
How to financially manage contracts and maintain cashflow
How to deal with interim payments, variations, extensions of time etc
The importance of full and factual final accounts
To access this module, please ensure you are logged in as a member, then click this link and select your module.
For non-BWF members, please use the contact form below.