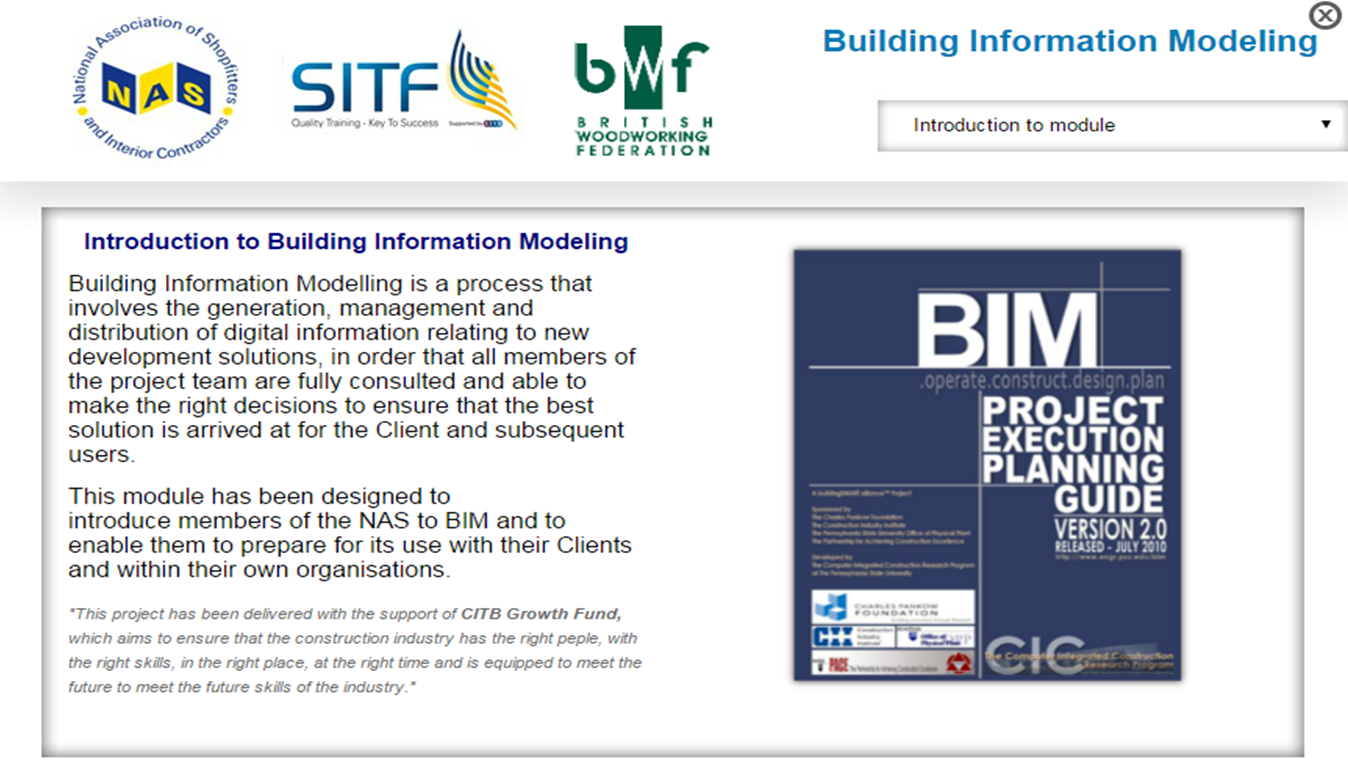 This module has been designed to introduce and prepare you for BIM and its use with your clients and within their own organisations. The module will provide you with:
The basics of what BIM is and what it isn't
The process and levels of information within BIM
The technical and ICT needs associated
Changes needed to make BIM successful
The probable impact BIM will have upon the industry
To access this module, please ensure you are logged in as a member, then click this link and select your module.
For non-BWF members, please use the contact form below.