The BWF Members' Day took place on Tuesday 11th June 2019 at Hellidon Lakes Hotel near Daventry. To date, we have received some fantastic feedback about the seminar programme – this year we really did try to get a balance to suit all members, regardless of business size or specialism.
If you were unable to attend then we have a seminar summary below. If you would like to discuss any of the seminars in further detail, please don't hesitate to contact Amanda Chesson, BWF Marketing & Communications Manager – amanda.chesson@bwf.org.uk.
Seminar A: Consumer Rights Legislation – the guiding principles every BWF member needs to know

Speaker: Michelle Bucknell – Business Development & Regulatory Compliance Officer – West Yorkshire Trading Standards Service
The purpose of this session was to provide a bite-sized refresher on The Consumer Rights Act 2015 from a trading standards perspective. Michelle Bucknell, from West Yorkshire Trading Standards, covered a number of topics including pre-contract information, unfair terms, guarantees/warranties and satisfactory quality, with consumers having a 30 day right to reject. She also provided a summary of requirements under The Consumer Contracts (Information, Cancellation and Additional Charges) Regulations 2013 and pointed out that whilst there are exclusions for 'bespoke' products, organisations should consider the impact of T&Cs on brand reputation and follow best-practice.
Seminar B: Brush up on your Legal and Safety Duties as an Employer

Speaker: Kizzy Augustin – Partner in the Fraud and Criminal Litigation team at Russell-Cooke LLP and leads the Health and Safety practice in London.
Kizzy Augustin is a partner at Russell Cooke LLP, specialising in Health & Safety. With a focus on the fire safety industry, Kizzy explored the key challenges in H&S for manufacturers and installers and summarised the consequences of not getting it right. She emphasised the importance of nurturing a H&S first culture, driven by the Board, and ensuring competencies. Kizzy also covered off the main recommendations from the Hackitt Review.
Seminar C: Marketing Essentials for Non-Marketers

Speaker: Joy Lunn – Managing Director at Lundie Creative and Marketing.
Joy Lunn is Managing Director of Lundie Marketing & Creative and in this seminar she focussed on the importance of the brand – looking at visual identity, strapline and tone of voice. The importance of a company website with a supporting monthly content plan was emphasised, with the purpose of making it 'a site of authority'. Whilst it's recognised that e-mail communications is important, Joy left the room with a thought about the role that targeted direct mail can play – 'people's inboxes are full, their in-trays are empty.'
Seminar D: The Performance of Doorsets
Speaker: Kevin Underwood – BWF Technical Director
Kevin Underwood, BWF Technical Director, explored the impact of accurate product testing, certification, installation, inspection and maintenance on the overall performance of doorsets. To bring to life the importance of accurate testing, Kevin shared the test specimen details that were meant to validate the performance of doors at Grenfell Tower. What was apparent was that deviations in design and installation resulted in them not being like-for-like. In this session, Kevin also provided a refresher on 'doorset' terminology, including categories of duty.
Seminar E: Tax Relief on Research & Development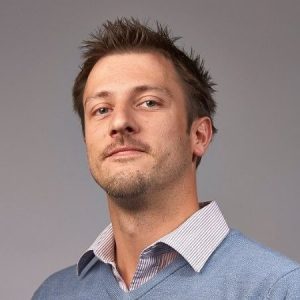 Speaker: Mathias Crespy – Commercial Director, randduk Ltd
Mathias Crespy is the Commercial Director for randd uk, a specialist in R&D tax credits, and in this seminar demystified the eligibility of tax credits for research and development. He provided a summary of eligible projects and expenditure. From a project perspective, Mathias clarified how the following could be eligible for R&D tax credits: (i) Innovative R&D projects – financial risks / uncertain outcomes; (ii) Development of new, bespoke or improved products or software; (iii) Improving processes / reducing wastage; (iv) Overcoming technical challenges; (v) Trial and error – bespoke projects.
Seminar F: Tackling Skills and Training Needs

Speaker: Tony Batchelor, BWF Training Manager
Tony Batchelor is the BWF Training Manager and in this seminar he brought to life the sector apprenticeship offer and the apprenticeship funding support available, including government funding and the CITB apprenticeship grant. He was able to announce that the NEW Wood Product Manufacturing Operative apprenticeship is due to go live very soon. Supporting members' workforce development through training was also explored and Tony explained the role of the Woodworking Industry Training (WIT) Forum and exclusive CITB funds for BWF members – currently the Additional Fund and the CNC Fund. In addition, Tony drew attention to a separate CITB fund that he would encourage members to apply for – click here for more information.
Key Note Speaker –  Dr Paul Hunton, an accomplished digital forensic expert and cyber security specialist asked the question 'Can you be 100% sure you're protected against a malicious cyber-attack at work or at home?'

In his exploration of cybersecurity, Dr Paul Hunton covered a number of topics including network security, device security, passwords, data protection and online safety. It's astounding that UK cyber-crime victims report losses of over £190K per day and Paul encouraged us to look at our business cybersecurity policies, procedures, standards and/or guidelines, including regular scheduled maintenance.
The BWF team are delighted that the keynote speaker, Dr Paul Hunton, was so warmly received. There certainly was a lot of discussion about VPNs over lunch and we're actually speaking with Paul about producing a member advice note on the topic of cyber security – we'll update you as soon as we can on this.