By David Hopkins, Chief Executive of BWF's CTI partner, the Timber Trade Federation.
'Whatever you have, you must either use or lose': so said manufacturing supremo Henry Ford.  Timber resource efficiency is key to running a joinery business, so in times of temporary shut-down or slower than average business, it makes financial and business continuity sense to make sure the timber supplies you've invested in are stored properly, ready for the eventual post-COVID rebound anticipated in the economy.
The cardinal rules for storing timber products can be summed up in the mantra: keep it flat, keep it dry and keep it level. Although this sounds basic, it's surprising what damage that using too few bearers, or using bearers of just slightly different heights, can cause to your stock. Bearers need to be of equal dimension, placed on a firm, level surface, with centres around 600mm-800mm depending on the product.
Many joinery workshops pride themselves on having good natural light to work in. However for keeping timber products in good condition, the storage area should be shaded, with no direct sunlight that could create temperature-related problems. Timber needs to breathe, so remove the plastic pack wrappers of timber stored indoors.
Joinery shops are normally dry, well-ventilated spaces. When joinery facilities are not being used as normal, though, it's wise to check that the temperature and humidity of the atmosphere in the timber storage area deviate as little as possible from normal, to avoid any problems with distortion.
Sheet materials should be kept strapped but unwrapped, with bearers supporting successive layers in vertical alignment with the originals at ground level. Board moisture content needs to be kept between 8-10%. One or two scrap panels should be placed on top of stacks to reduce the effect of any short-term changes in environmental conditions.
With many joinery shops currently closed until due to COVID-19, and a phased return to work is likely, it's an ideal time to take a good look at how you market the wood products you manufacture.  Timber products should be at the forefront of a 'green' recovery when the opportunity comes.
Sustainably-grown timber is on the beneficial front line of climate change, storing CO2 in its wood fibre for the duration of a timber product's lifetime.  Joinery companies using sustainably-grown wood will have a ready marketing tool. They will be able to capture a share of the public's recent and vociferous concern over climate change, if they work with their TTF member suppliers to harness the right promotional information. Auto manufacturer Henry Ford was very perceptive when he said: 'If everyone is moving forward together then success takes care of itself'. Working together, sharing knowledge with suppliers and promoting quality, in both materials and craft skills, can only bring better business for the future to everyone involved in the joinery supply chain.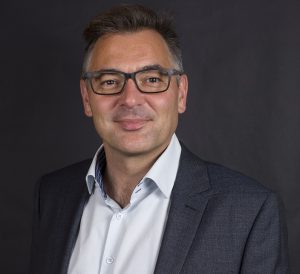 Visit the TTF website – https://ttf.co.uk/