Case Study: Edmont – Workshop expansion project
Shortlisted entry: BWF Health & Safety Hero Award sponsored by Didac
Project: Expansion of work space to 27,000m2 including updating of Health & Safety programme
BWF Member Firm: Edmont Ltd
Type of work/product(s) produced: Bespoke joinery and interior fit out
Edmont has been established since 1972, producing outstanding joinery and providing fit out and construction services. In 2016, they found that with an ever-increasing workload and more complex projects, they needed more space to produce their joinery. Edmont invested in expanding their workshop by a third, to 27,000m², and also created a new area specifically for Corian and other solid surface materials.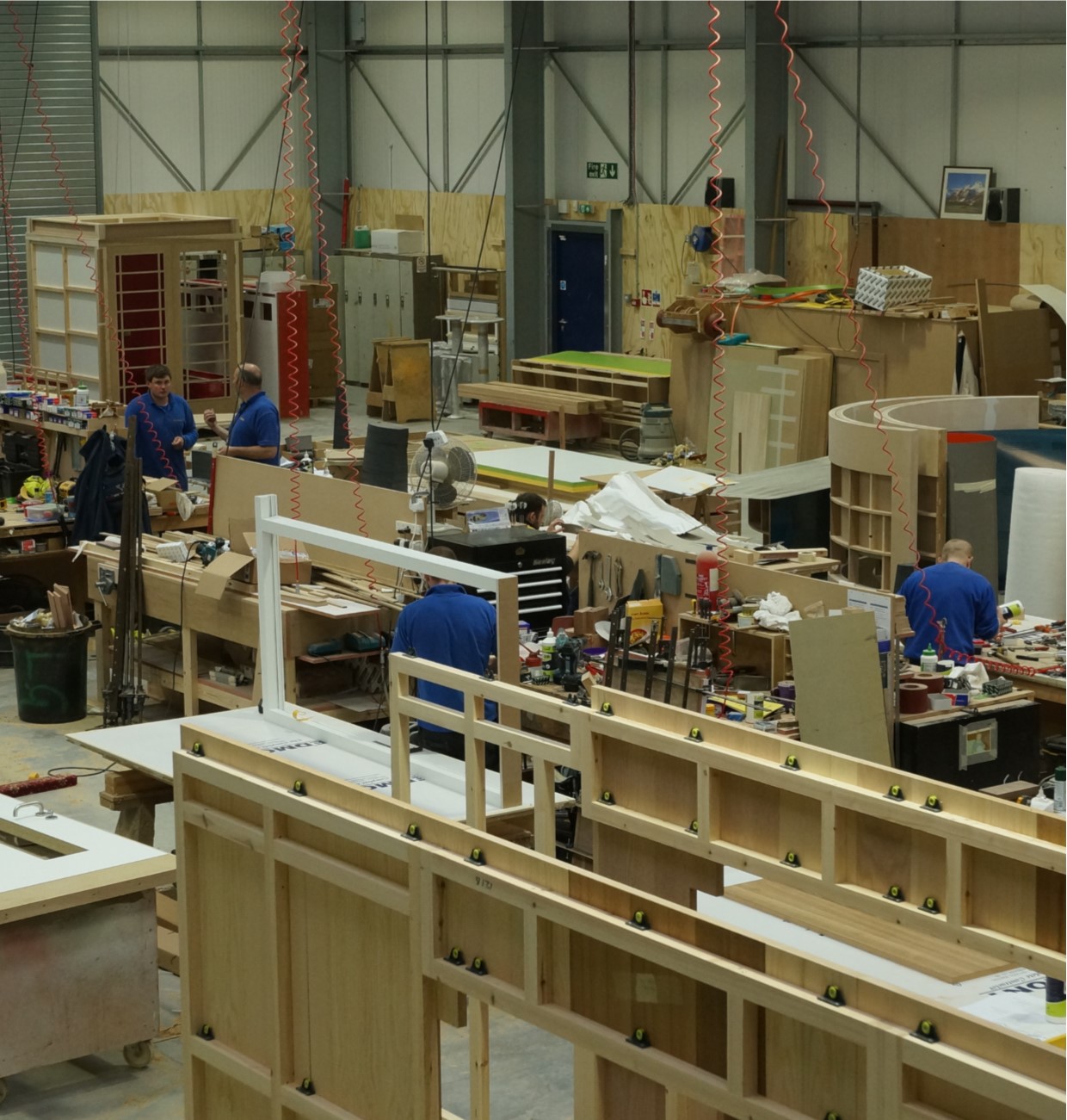 The expansion meant they also grew their workforce so it gave them a great opportunity to completely update their health and safety programme, including improvements to training, equipment, facilities and access. Edmont's objective was to ensure that their new facilities weren't just leading the way in terms of the joinery that they produced, but also in terms of the health and safety standards within them.
Their comprehensive health and safety plan included:
Health and safety training for all employees
Office based employees such as estimators and CAD designers were given updated health and safety training via on online learning tool. For their workshop team, they ran a number of tailored face to face sessions to give them easier access and more specific training relevant to their roles. This took half a day for every person and was a considerable investment.
Face-fit testing
All staff underwent face-fit testing for new masks to ensure that they were as effective as possible and provided maximum protection.
Lighting system upgrade
As outlined by the HSE, appropriate lighting for the work being carried out is a key human factor in health and safety planning. Edmont upgraded their lighting system to natural daylight LED eco lighting which is designed with worker safety and comfort in mind, as well as being better for the environment. It means that their employees can see their work clearly and have the feel of working in natural daylight.
Extraction and air supply system upgrade
They upgraded the air supply/extraction system in the spray shop and solid surface workshop in order to make the working environment as safe as possible for their staff.
Walkways and safety
With the expansion meaning movement of key equipment and storage areas, they implemented walkways and hatched areas to ensure the safe movement of people around the workshop areas. This was especially important in keeping employees and visitors safe when moving around the facility.
Access and loading
Edmont reconfigured the loading bay, reducing the risk of accidents for pedestrians and drivers in the car park during deliveries. They also updated the car parking facilities to make it easier and safer for vehicles to move around.
The health and safety initiative that was implemented as part of their expansion has had a clear, positive impact on their business:
• Improving employee health and safety throughout the business
• Reducing the risk of accident or injury in the workshop, loading bay and carpark
• Improving employee development through training
• Improving the quality of working life for employees in the workshop
• Improving their relationships and reputation with clients through their ability to demonstrate excellence in safety conditions
The Health & Safety Hero award recognises an individual or collective effort to improve Health and Safety Performance in your business. The Award is part of our wider Health & Safety Hero Campaign for the woodworking industry.
It couldn't be easier to commit to change. BWF members can sign the Pledge and our dedicated H&S Hero Co-ordinator will be in touch to introduce the process – you will have support throughout via the helpline. There are no additional fees for BWF Members signing up to the H&S Hero Campaign, this is about industry improvement.