BWF Campaigns: A voice for the Industry

BWF is the active voice on behalf of the Woodworking Sector in the UK.
The woodworking sector is a fundamental part of UK manufacturing. It represents an estimated £3.8 billion spread across 5,070 firms in the UK and employing 60,000 people. These companies span the full range, from family businesses, to large corporations. They operate throughout the UK and provide genuine employment opportunities in parts of the country that are often areas of high unemployment.
As well as having a strong tradition and history, our membership is capable of delivering products and processes which are constantly innovating to meet ever intensifying cost pressures and environmental, durability and fire safety requirements. We are also delighted to say that our membership yields the most concentrated population of apprenticeships in the UK Construction Sector.
As the leading authority for the joinery industry, BWF represents its members' views to Government, the construction industry, the wider public, and increasingly, to the international community.
The essence of our campaigning

As your trade association, it's our job to make your voice heard – ensuring that the joinery industry is effectively represented to policymakers and other stakeholders to ensure we get the best deal for you and your business (see photo right of BWF taking its fight to save joinery apprenticeships to the House of Commons' Sub-Committee on Education, Skills and the Economy). We campaign on behalf of the membership on a wide range of issues, addressing the following policy areas:
On these pages, you can find out more information on campaigns that BWF is involved in including Fire Door Safety Week and Wow! I Made That!, plus further industry campaign such as Wood for Good and Grown In Britain. We also have additional campaign pages for BWF initiatives such as:
In working with other industry bodies to achieve this, BWF is able to develop consistent messages that will ensure our voice is amplified and our reach extended.
Working together to amplify our voices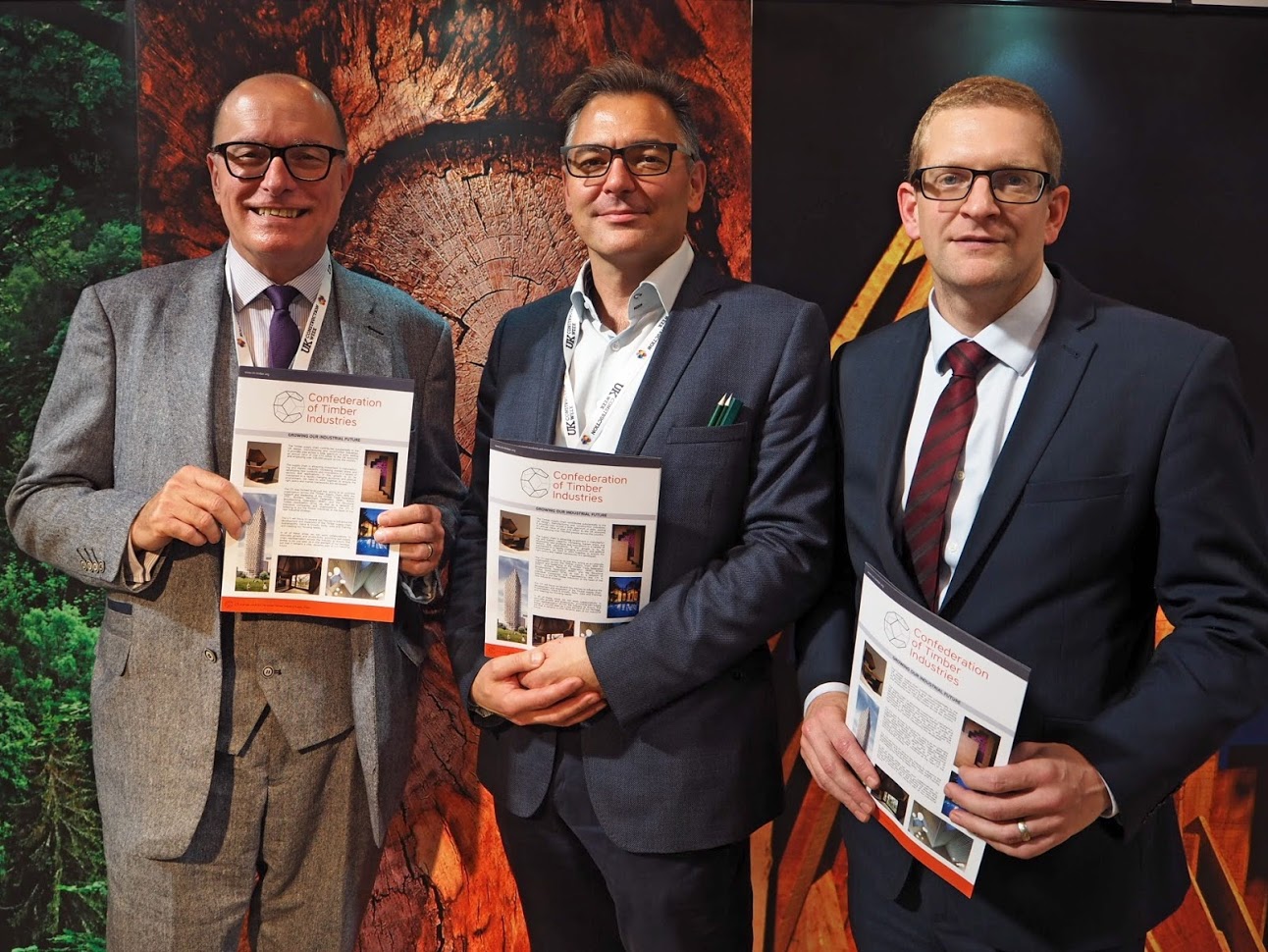 Meeting the challenges the industry faces requires a firm strategic commitment from the supply chain. Through our membership of the Construction Products Association (CPA), Build UK, the Timber Trade Federation (TTF), and the Confederation of Timber Industries (CTI), BWF lobbies government and key stakeholders in the UK and EU, channelling the views of members. Here we can give joinery manufacturers a seat at the top table when debating wider construction or material sector concerns. It is through working together that our industry can deliver a stronger voice on issues such as late payment, pre-qualification questionnaires and Health and Safety.
Our Action Plan for Joinery
Published in Summer 2017, this document summarises the BWF's current aims and what it has been doing for the industry. With the Brexit process having begun, it has never been more important to raise the profile of the woodworking sector and highlight how our industry supports the economy and vitally how we help to deliver maximum results with minimum environmental impact. Key battle grounds include jobs, skills and housing. Here you can Download the BWF Action Plan for Joinery 2017/18.
The BWF manifesto can be downloaded here and is supported by an additional document – 'BWF: Getting your voice heard' – which explains the benefits to BWF members' business of supporting the campaigns at a local level and how you can use the manifesto as a tool to engage with your local MP. You can find this and other campaigning resources for members in our Campaigns Toolkit Publications.