Health & Safety Hero Award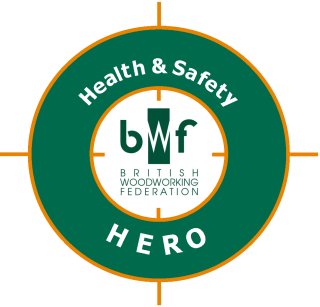 The Health & Safety Hero award recognises an individual or collective effort to improve Health and Safety Performance in your business.  The Award is part of our wider Health & Safety Hero Campaign for the woodworking industry.

Proud Sponsor
Much maligned, Health and Safety must be the top priority of every business in the UK.  This award recognises those unsung heroes who are keeping us and our colleagues safe and who have made a notable difference to the safety practices and culture in your business.
The winner could be a direct employee or someone who has led a programme of improvement, from the one off incident to measureable results born of gradual improvement and tenacity.  Entering provides the opportunity for your organisation to be recognised as responsible, caring and effective.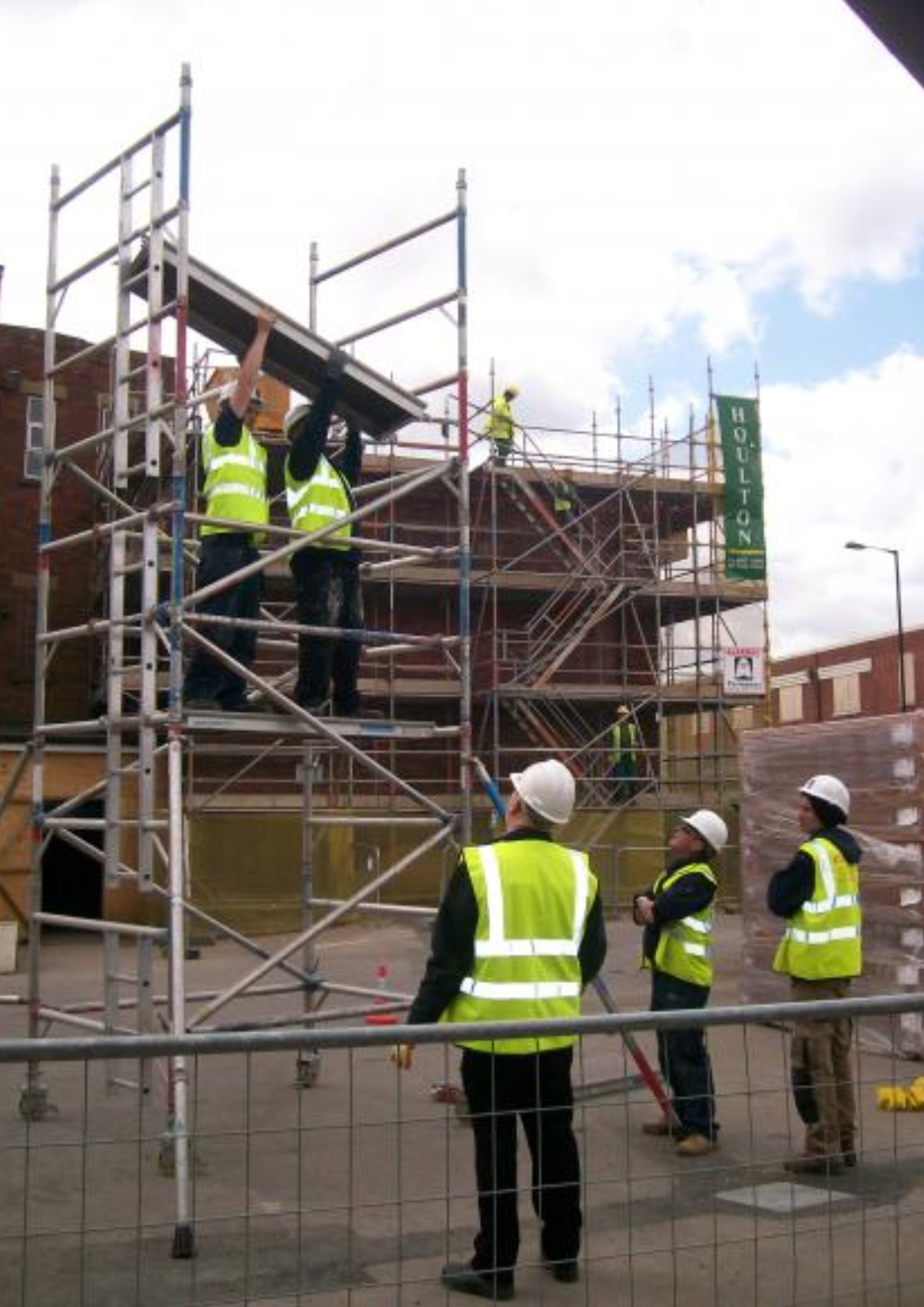 The 2017 British Woodworking Federation Awards winners were announced at the BWF Annual Dinner & Awards which took place on Friday 24th November at the fantastic Drapers' Hall, London. Here you can read about the fantastic winning entries and view photos of the event.
The winner of the 2016 BWF Health & Safety Hero Award was Kierson (pictured).
Judging Criteria
The award will be judged against the following criteria:
• A focused outcome – An initiative or action that has improved safety in your business
• Commitment – How this is linked to the commitment to Health and Safety in your business
• Adding value – Demonstrable results
Shortlisted entries in this category will be given a complimentary ticket to the dinner.
Previous Winners
2015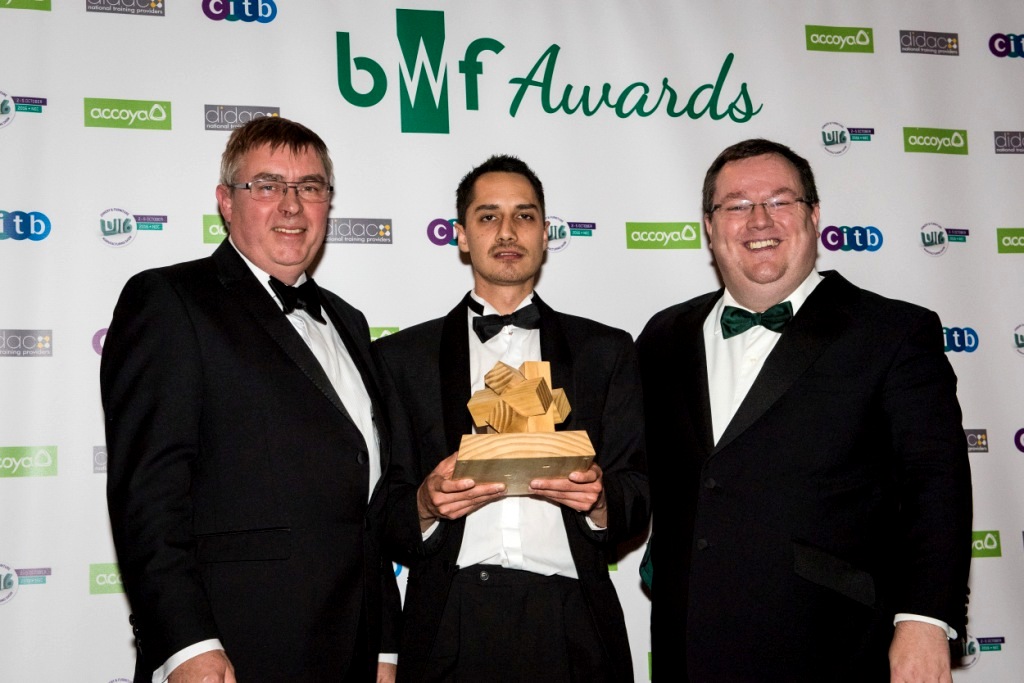 Lawrence Pereira of D J Newman Joinery Ltd was crowned Health and Safety Hero. He was praised by judges for his dedication to transforming the health and safety of the business. After a full independent audit of health and safety practices, Lawrence introduced new policies, manuals and training for the workforce. He has liaised with all employees to see what could be done to make the workplace safer. Judges said Lawrence worked "tirelessly at every stage, drilling into the workforce their responsibilities to each other."
Here you can find out more about the all the winning entries from 2015.
Steve McWilliam – BWF Health & Safety Hero Award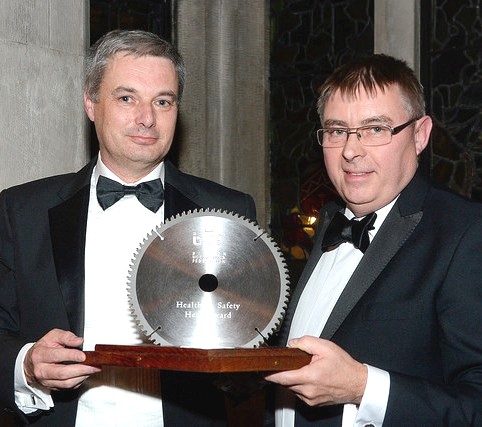 Steve McWilliam is Fully Finished Production Manager at Howarth Timber (Windows and Doors) Ltd in New Holland, North Lincolnshire. (Peter Woods (left) collected the award on behalf of Steve)
Alan Shearer, General Manager at Howarth Timber, said:
"NEBOSH-qualified Steve is the go-to man for all matters relating to health and safety. For many years he has been the driving force behind our health and safety system and culture within the company. He also dedicates his personal time to promoting the welfare of others in his role as a volunteer with local paramedics."
Steve McWilliam's achievements have been remarkable. As well as his routine work assisting with customers' health and safety queries and questionnaires, providing detailed risk assessments for his company and training others in health and safety matters, outside work Steve works as a volunteer community first responder for Lincolnshire Integrated Voluntary Emergency Services, in conjunction with the East Midlands Ambulance Services. In 2012, Steve received the Queen Elizabeth Diamond Jubilee Medal for his services.
He pushed Howarth Timber to have a defibrillator on site – one of the most timely purchases every made by the company, explained Alan Shearer:
"Within a matter of weeks of us getting the defibrillator, one of our employees suffered a cardiac arrest at work. Through his presence of mind and training, Steve used the equipment to keep the employee alive nine times until the ambulance services arrived. The employee is now fully recovered and back at work."
The judges of the BWF Health & Safety Hero Award, sponsored by Didac, said:
"Steve's in-depth commitment and pure dedication too all matters relating to health and safety within his company is exceptional. This is clearly a person who thinks, lives and breathes all things health and safety, also illustrated by his involvement outside the workplace devoting many hours every week to his local community."
The runner up for this award was Jon Gorf of Parker Joinery.
Proud Sponsor