Woodworking Project of the Year Award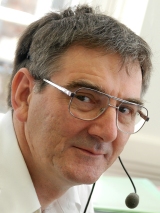 The Woodworking Project of the Year Award recognises the very best in design, application or ability in joinery manufacture. The award was set up in memory of John Hedgecock, the former technical director at the BWF. It is a fitting tribute to a man whose dedication and knowledge of woodworking and joinery manufacturing was second to none.
The award recognises innovative, complex or simply beautiful projects and rewards excellence in our industry, providing the opportunity for UK woodworking companies to receive special recognition for exceptional technical achievement, design or innovation in joinery manufacture.
The 2017 British Woodworking Federation Awards winners were announced at the BWF Annual Dinner & Awards which took place on Friday 24th November at the fantastic Drapers' Hall, London. Here you can read about the fantastic winning entries and view photos of the event.
The winner of the 2016 Woodworking Project of the Year award (sponsored by Accoya) was Deacon + Sandys for the Crosby Hall Staircase (pictured)
Finalists for the Woodworking Project of the Year award (sponsored by Accoya) were:
Gowercroft Limited for the Jurgen Teller Photographic Studio;
AJ Laminated Beams for the Cockfield Windmill;
Houghtons of York for a newly constructed private chapel;
Deacon + Sandys for the Crosby Hall Staircase; and
SPS Timber Windows for their orangery, French doors and sash windows project.
Proud Sponsor

Previous winners of the Award
2015 – Houghtons of York Ltd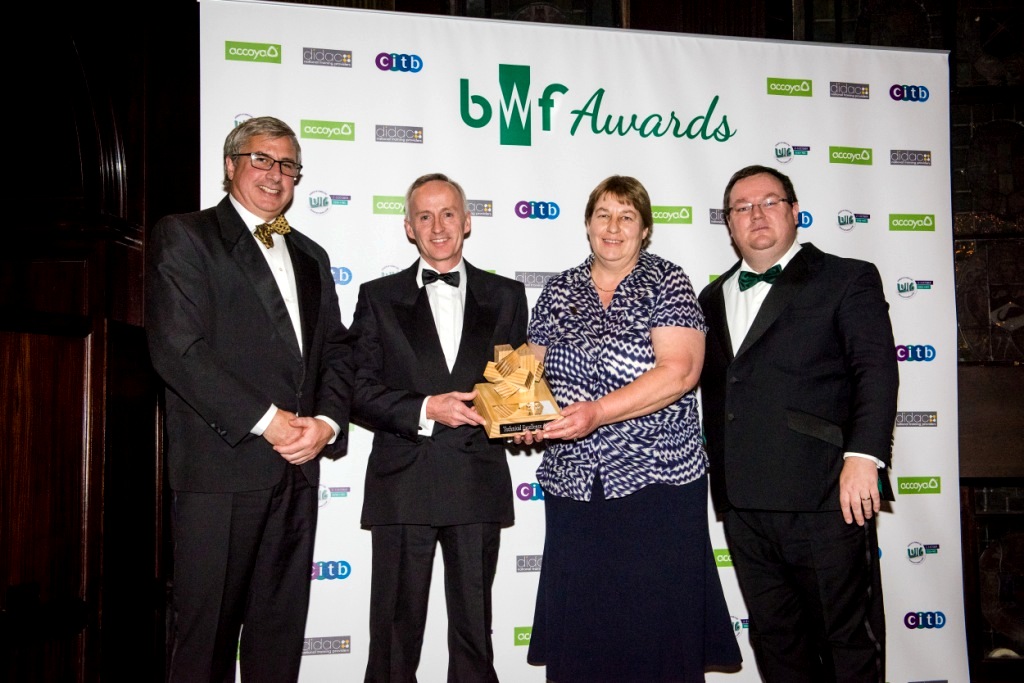 Houghtons of York Ltd for a second consecutive year, the award was given for the manufacture and stunning hand carving of a reredos and gradine for a private chapel (Roger & Susan Silk of Houghtons collect the award). The judges were hugely impressed with the range of quality and skill on show. This included ornate moulding, demanding and intricate machining, hand carved and lathe turned elements, and gold leaf finishes. The judges said "this was a precise, technically challenging and truly stunning piece of joinery."
Here you can find out more about all the 2015 winning entries here
2014 – Houghtons of York Ltd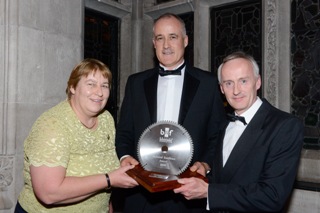 Houghtons of York Ltd is a family run business which employs highly skilled craftspeople and uses traditional methods and materials to produce a broad range of bespoke commissioned work.
It has won the prestigious BWF Technical Excellence Award for an outstanding large-scale renovation of a late eighteenth century Grade II listed home in North Yorkshire. This involved the removal of all elements of a destructive 1970s refurbishment and the reinstatement of many period features throughout the original building. (Roger & Susan Silk of Houghtons (r and l) collect the award).
Houghton of York's work included creating external doors, traditional sash windows with either internal splayed panelled linings or traditional multi-leaf shutters, internal mahogany doors, painted panelled rooms, and a polished mahogany library with flame veneer panelling and ebonised wood details. To the main house staircase, it created a cross banded continuous handrail with ramps and twists plus a wreath at its base.
In addition, clever and discreet adaptations to the joinery fixtures allowed the home owner, a wealthy businessperson, to hide away an array of high tech services, sound systems, data cabling, CCTV, home cinema and other equipment behind traditional period façades. This meant creating fittings such as removable cupboards and shelving systems that dismantle and wheel out to give access to the equipment and wiring.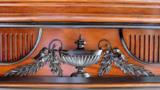 The BWF judges said: "Houghtons of York achieved fantastic results across a wide range of joinery disciplines and products, combining the most traditional of craft skills with a creative and technically innovative approach to the demands of a modern lifestyle in a listed period home, all the while working with an existing structure with all its variations in lines and levels."
2013 – Oakwrights Bath Ltd
2013's winning entry was from Oakwrights Bath Ltd for its transformation of a building in central London into a spiritual centre for the Self-Realization Fellowship.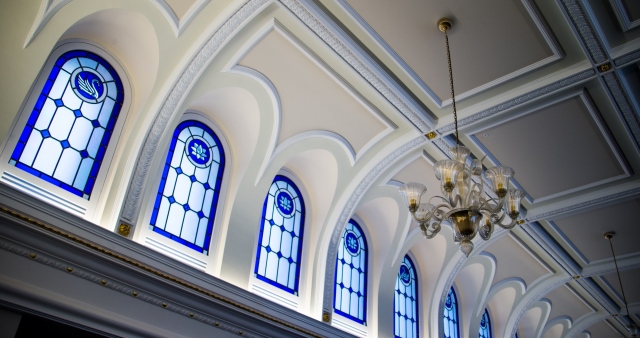 The main technical challenge came from turning the vision of the Fellowship, the architect, Ray Hole Architects, and the client, Healthcare Development Services Ltd, into reality through two project phases over the course of 18 months. The vision was to undertake a refurbishment that would preserve the heritage of the building while enhancing the whole building decoratively. This involved transforming windows, doors and other internal features, and ensuring the modern 1970s extension linked to and echoed the original Victorian part of the building. See more of Oakwrights project here
2012 – Icklesham Joinery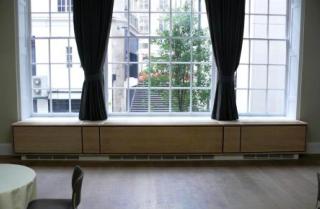 2012's entry was won by Icklesham Joinery for its outstanding renovation of the Robert Adam designed RSA House off the Strand in London. They were tasked with supplying the specialist joinery items for the House's refurbishment including air conditioning unit housings, fire-rated doorsets and shutters, roof lantern mouldings, oak wall panelling, oak speaker enclosure units, cloakroom storage and the double entrance doors into the Great Room which also had to incorporate a hidden projector. See more about this project.
2011 – JELD-WEN UK Ltd  and Howdens Joinery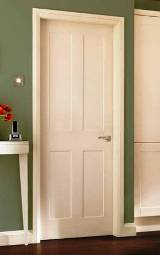 2011's joint winners were JELD-WEN UK Ltd  and Howdens Joinery for its Howdens Burford door project. The JELD-WEN Howdens Burford door was launched earlier this year as a special moulded door exclusively designed to compliment Howdens Joinery's best selling kitchen range, and to provide a family of kitchen frontals and matching joinery doors. See more about this project.
2010 – Welland Timber Products Ltd
2010's winner was Welland Timber Products Ltd for its role in the extraordinary restoration of Horace Walpole's Villa in Strawberry Hill, Twickenham.
Proud Sponsor