Bamboo – Finding New Applications
Imagine a new carbon neutral building product, based on renewable resources, which grows faster than the fastest growing softwood species yet combines these hardwood properties.
Bamboo use in traditionally wood-based projects is on the rise. We explore the sustainable credentials of Bamboo, and some of the benefits that make it an increasingly popular choice.
The bamboo journey – A quick overview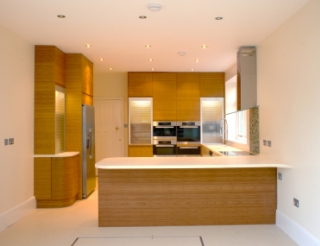 It is a misconception that Bamboo is a wood, it's actually a grass species. There are about 1300 different types of which 300 develop a 'woody' pole meaning the material obtains wood like characteristics such as hardness, strength, elasticity, durability, feel etc.
Bamboo can be used in a range of interior and exterior applications including flooring, panels and worktops, veneers through to exterior products such as decking and some sectional joists.
BWF member, Moso Bamboo surfaces (part of the MWC Group), is the sole UK distributor for Moso, one of the world's market leaders for manufactured bamboo.
This species with its wood-like properties belongs to the fastest growing plants / trees on earth and the moso species, or its botanical name, Phyllosstachys Pubesscens, grows to about 20-30 metres in two to three months in sub-tropical conditions in the southern regions of China. The plant then needs four years to develop a full wood-like structure.
Every year new shoots grow from the mother plant and generally 25% of the poles within a plantation can be harvested per year without decreasing the size of the plantation or the number of poles per hectare. By harvesting the older poles, more energy (light & water) is available for the remaining forest, therefore increasing the quality of the forest.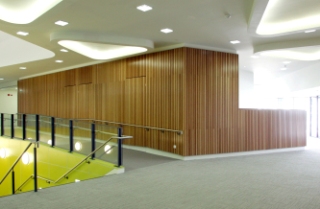 An environmentally friendly approach in the processing of bamboo strips into flooring is at the heart of producing  panels and veneer –  a lot of the energy required in the factory comes from the burning of sawdust and bamboo leftovers. If required, 'no added formaldehyde' glue (NAF) can be used in production, otherwise all glues used have low levels of formaldehyde and easily meet the requirements set out in the European standard E1 norm.
Moso Bamboo Surfaces specialise in the distribution of solid bamboo panels, worktops, flooring , veneers and also external products such as decking and now cladding. We have one of the largest UK stocks of material in our warehouse in Swindon, and as we're part of the MWC Group which is an established joinery and manufacturing company with over 45 years experience, we have in-house facilities to engineer our bamboo products to meet your design specification and turn your concept into reality.
Summary
Bamboo is a super sustainable material which is cultivated in a very responsible manner.  Moso transforms this raw material using environmentally sound techniques to ensure quality manufactured products are produced.
Finally, we would like to point out no pandas are under treat in the production of our bamboo; Pandas live in the mountain ranges of central China and forage where the shorter species of bamboo are more accessible. The taller Moso bamboo species has no leaf growth on the first 10 metres of the stem, and is therefore not a food source for the panda.
To find out more information about how you can use bamboo in your project , the products available, order a free sample(s), or access CPD resources, contact BWF Member, Moso Bamboo Surfaces at enquiries@mosobamboosurfaces.co.uk or visit our website: www.mosobamboosurfaces.co.uk