BWF Health & Safety Group Meeting 21st March 2018
The next BWF Health & Safety Group meeting will be on 21st March 2018 at Doubletree by Hilton Hotel in Coventry. We have created an Eventbrite page where you can see all the event details and pre-register. Please follow the link here: https://www.eventbrite.co.uk/e/bwf-health-safety-group-meeting-tickets-43346827528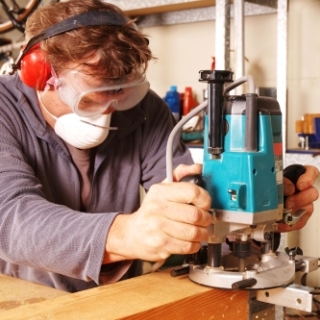 The last meeting was well attended, and feedback received from those attending included "informative" and a "very useful event".
For the meeting on 21st March we have a packed agenda including 3 industry experts who will be presenting on:
Local Exhaust Ventilation (LEV) – management of dust extraction;
Woodworking machine refresher training and;
Occupational Health Monitoring.
The above are all key focus areas for the HSE and we are sure you will find this information of benefit to your business.
We will be launching the new, updated edition of the BWF Health & Safety manual in addition to reviewing the new BWF COSHH Guide and H&S Assessment Tool. Topics will also include improvements to current BWF Guidance, development of the Health & Safety Hero Campaign, training opportunities and H&S news.
This meeting is open to all BWF members and will be especially useful to those with an overall responsibility for Health and Safety (H&S) in the workplace. If you have any questions please contact Jon Gorf on 0207 637 2646 or email jon.gorf@bwf.org.uk