Developing the Welsh Joinery Sector. Barriers and opportunities for windows.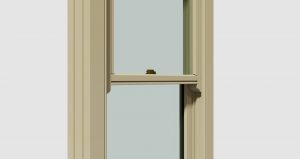 Modern, well-made wood windows will typically out-perform plastic alternatives. Wood windows are commonly used in self-build projects, high-end private developments or in conservation areas.  The British Woodworking Federation has teamed up with Woodknowledge Wales in a concerted effort to make wooden windows the default choice for most housing projects in Wales.
This event is the second of three workshops as part of our 2018 Campaign for Wood Windows. The first workshop was successful in stimulating demand for wood windows amongst housing association and local authority clients. We are now working on a number of projects where wood windows have been specified.
This workshop seeks to explore and address the challenges for small joinery businesses to meet this emerging demand, use of modified timber in windows, and look at the barriers to the use of Welsh timber in window manufacture.
Draft Programme
9:00 – 9.30 Registration. Tea and Coffee.
09:30 Gary Newman and Steve Lewis – Woodknowledge Wales
Welcome and Introduction – Woodknowledge Wales and the Campaign for Wood Windows.
09.45 Kevin Underwood – Wood Window Alliance and British Woodworking Federation
Regulations and Standards – what you need to know.
10:15 Mike Lewis– Accoya
Use of modified wood in window manufacture
10:45 Dainis Dauksta – Woodknowledge Wales
Welsh timber for windows? Quality, performance and availability. How to develop the sector.
11:30 Tea / coffee and networking
If you would like to stay for lunch the restaurant at Plas Yn Dre, where the event is being held, will be serving food from 12pm, cost of food is not included in the registration fee. We would be delighted if you can stay. It will be a great, informal opportunity to meet the speakers, Woodknowledge Wales staff and discuss your projects, requirements and thoughts on wood windows – and much more.
Please book via Eventbrite.
This event is free for Knowledge Wales Members, £25 if you are not a member.
Event details
Date: 14/11/2018
Time: 9:00 am – 12:00 pm
Location: Plas Yn Dre, 23, High Street, Bala, LL23 7LU