Company fined after apprentice severs fingers on circular saw
A Wirral kitchen-fitting firm has been fined after an employee's fingers were severed whilst using an unguarded circular saw.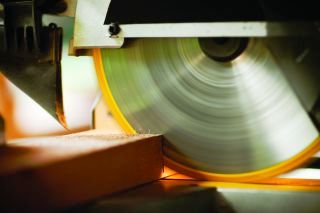 Liverpool Magistrates' Court heard how, on the 27th June 2016, an apprentice of the company was working unsupervised on an unguarded table saw when his left hand came into contact with the blade. The apprentice suffered injuries including a laceration to this thumb while two of his fingers were completely severed. Despite his fingers later being reattached, the apprentice has been left with a lasting injury to his hand resulting in him having to reassess his future career.
The Health and Safety Executive (HSE) investigation found training had not been provided to the apprentice on the safe use of the saw and he had not been appropriately supervised. The company, who are not BWF members, failed to ensure a suitable guard was provided and used, or that the employee was supplied with an adequate push stick or holder to use in conjunction with the saw.
The HSE investigation also found that the business did not have Employers Liability Compulsory insurance in place at the time of the incident.
The company pleaded guilty to breaching Section 2 (1) of the Health and Safety at Work etc. Act 1974 and Section 1(1) of the Employers' Liability Compulsory Insurance Act 1969.
The company was fined £2,000 and ordered to pay £1,000 in costs, the company was also ordered to pay a £17,000 compensation order.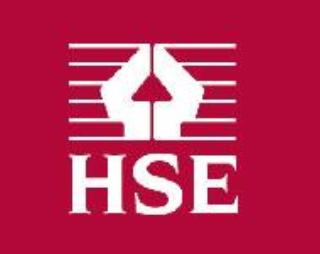 HSE inspector Catherine Lyon said after the hearing: "Had the company in this case simply provided the appropriate guarding on the saw, this incident could have been prevented.
"Good management of health and safety applies to all duty-holders, including small companies, and every employer must ensure they have Employers Liability (Compulsory) Insurance in place. Where employers are found to be in breach of this requirement, they will be held to account by HSE."
Helping members meet inspection requirements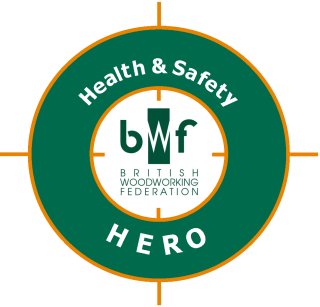 Those who are concerned that they are unprepared for an HSE inspection visit are reminded that they can access comprehensive support from the BWF 'Toolkit', which includes our Health & Safety member helpline and publications on what the inspectors are looking for including HSE Field Operations Directorate Guidance for proactive inspections, and the Health and Safety essentials checklist. These two Fee For Intervention guidance briefing notes are available through the website by logging in as a BWF member.
There is also free-to-members guidance on Health & Safety in the woodworking industry and documents such as Machine Safety Cards, sample inspection forms, and sample risk assessments.
Additionally you may wish to undertake a Health & Safety Audit that will not only suggest where your health and safety needs to be improved, but also how to achieve it. The BWF has negotiated exclusive rates with experienced Health & Safety advisors for a simple value for money package.
Last but not least, pledge your support to the BWF Health & Safety Hero Campaign, where we have put together some excellent resources to help your business tackle problem areas such as wood dust, machine training, noise, manual and handling. All of which may help in avoiding potential costs of FFI and more importantly ensure the health and welfare of all employed in your joinery business!