Don't get caught out by the new Consumer Rights rules – BWF issues new template documentation and guidance
New regulations on consumer rights are having an impact on all firms that sell products and services to the homeowner. Are you up to date with the new requirements?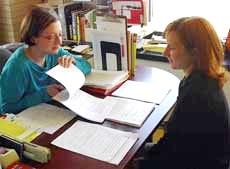 We have updated our guidance in light of the changes and now provide two separate standard Terms and Conditions templates, as the amendments to the consumer version in light of the Consumer Rights Act are quite extensive. In addition to this a copy of the complaints procedure has been appended to the consumer version of the T+Cs, as this is required under the Act when dealing with consumers. The free-to-members guidance we provide also covers advice on distance selling and exemptions for bespoke products.
BWF members should as standard practice include a cancellation notice whenever they make a contract with a consumer away from their own business premises, or by distance selling means (e.g. over the phone or by email).
The new documents include:
BWF Guide to Consumer Regulations
Sample Terms & Conditions of Sale (consumer)
Sample Terms & Conditions of Sale (business to business)
Sample Letter To Be Sent When Supplying [and Installing] Goods
Model Notice of Cancellation Clause for use with Consumer Contracts
Guide for quotations
You can find these on the BWF website within our general business support publications, in addition to further resources such as the BWF Guide to Running a Joinery business and our model complaints procedure
The company must also be able to signpost the customer to an approved, independent Alternative Dispute Resolution (ADR) provider. Businesses who deal with consumers and have signed up to an approved ADR scheme (as encouraged under the regulations) must display the details of the relevant ADR body on their website and in their terms and conditions.
Furthermore, regardless of whether a business has signed up to the scheme, if a consumer makes a complaint and this is not resolved through the business's internal complaints procedure, the business must make the consumer aware of the relevant ADR body for the sector, and whether or not the business is signed up to the scheme.
The ADR bodies are regulated by the Institute for Trading Standards, and the full list of approved ADR bodies can be found at: www.tradingstandards.uk/advice/ADRApprovedBodies.cfm
The new rights and responsibilities in force also include:
– Consumers having a clear right to demand that substandard services are redone or failing that receive a price reduction.
– A 30-day time period to return faulty goods and get a full refund.
– Consumers being entitled to some money back after one failed repair of faulty goods (or one faulty replacement) even if more than 30 days have passed.
You can contact us for advice and access industry-specific legal advice and many free-to-members business support services via www.bwf.org.uk
Not a BWF member? Join Now