New dates finally revealed – Fire doorset CE Marking to be permitted from Sept 2016 and mandatory from Sept 2019
The start date allowing for CE marking of fire doorsets and the date when it becomes mandatory have been revealed as a new list of harmonised standards has now been published in the Official Journal of the EU.
EN 16034 is the harmonised standard for fire-rated doorsets. As anticipated, the new date of harmonisation for EN 16034 (the date that it is possible to CE Mark from) is 1/09/2016 and the end of the three year coexistence period (which defines the date when you must start CE Marking) is 1/9/2019.
Due to complexities in Europe (a clash with complimentary standards for internal doors) the start date previously set for the 1st December 2015 had been set back to September 2016.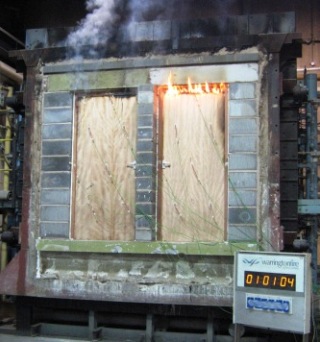 Note that CE Marking only applies to doorsets and is not mandatory until the co-existence period is up. After this point, it will still be legal to sell door leaves and assemblies without a CE Mark and rely on British Standard testing and scope currently available.
BWF is producing a full pack of guidance and template documents to support members as the requirements come in. The bulk of the work will be in adapting testing to meet the EU Standards, but we do see this having some impact on the market earlier, if only in confusing specifiers.
In a confusing world, our message to specifiers is therefore simple
When specifying fire doors, product should always be third party certificated and (from September 2019) doorsets CE Marked as appropriate.
If you need any help and advice related to certification of fire doors and specifically CE Marking, please contact the BWF Technical Helpline on 0844 209 2615.
Remember if you are making fire doors from blanks or modifying door leaves, changes to the BWF CERTIFIRE Scheme offer significant savings by becoming a Licensed Door Processor.