What is proposed in the Building Regulations Consultation 2012, Part 4?
Kevin Underwood, BWF Technical Manager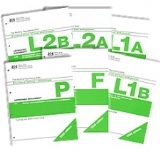 This part of the consultation process introduces a number of factors intended to make the building control process easier to apply and enforce. We are calling for BWF members to review the proposals and provide your views before we formally respond.
Please log in below to view the detail – only members get full access and to submit on their views for inclusion to the BWF's response.
Propsals aim to achieve the following:
Improve local authority building control process
Improve private sector Approved Inspector arrangements, including removing the Warranty Link Rule
Extending the competent person self-certification schemes framework and introducing specialist third party certification schemes
Introducing Appointed Persons