Employment, Legal and Tax Guidance
Our employment, legal and tax guidance is one of the most developed areas of our support for woodworking companies.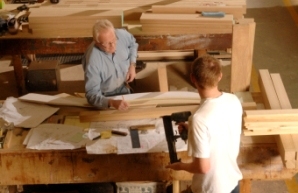 With many of our members being SMEs, support with these issues is often not possible in house – the BWF acts as an extension of their staff team to help them with anything on employment law, legal issues and tax.
A bank of resources on the website
The main hub of resources in this area can be found under publications, where we have a number of guides and template documents, including:
Terms of employment template
Employee Handbook template
Disciplinary guidance
Long term sickness guidance
Tribunal guidance
Appraisal guidance
Age Discrimination guidance
All our guidance and template are created with the woodworking firm in mind, ensuring that we make it business-specific for your company.
Helplines
Stuck with an employment, legal and tax problem? Just need a second opinion? Our helpline offers expert advice with our in-house team, who also have access to a team of professional lawyers for the more complex queries.