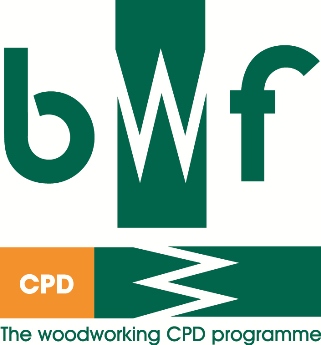 How does the Woodworking CPD programme benefit employers?
The Woodworking CPD scheme is a simple way for employers to put in place a framework for development of their staff that will enhance the company's skills base and assist employees in taking ownership of their own development.
• Aids in constructing a training & development plan for company employees and the company as a whole
• 'Goal theory' teaches that for goals to be effective, they need to be clear and measurable. This CPD programme provides clear and measureable training objectives that can be linked to the needs of the organisation and help the business grow
• Provides a framework for you and your employees to identify key development requirements.
• Certificates and grades of achievement provide an incentive for employees to engage and increase their professionalism, which will have a positive impact on skills and work ethic.
• Potential to bring new skills in all areas of the business that will spark innovation, efficiency drives and increase profitability
• Helps employees take ownership for their own development and receive external recognition of their efforts
• The CPD scheme provides training and development opportunities directly, as well as signposting to other resources for development, many of which are free or attract funding.
• Structured in a simple framework to make it easy for you to engage your full workforce, from the apprentice up to the managing director.
• Increasing staff morale & motivation, and improving productivity
• Supported by ConstructionSkills, registered employers can claim funding to support eligible areas of development or training.
How does the Woodworking CPD programme benefit individuals?
• A structure for prioritising, managing and recording professional development
• A simple and streamlined programme that allows you to clock up learning & development hours, structured specifically for our industry, tracking all knowledge, training & qualifications you undertake
• A programme open to all occupations within the joinery & woodworking industry, including non-craft occupations
• A mechanism to benchmark achievement
• Formal recognition for your development throughout your career, issued by the leading authority for the joinery and woodworking industry, back up by the added credibility of the Construction CPD Accreditation Service
• The means to achieve a special recognition grade for your commitment to personal and continued development of your knowledge, building your professional credibility