David Oldfield, BWF President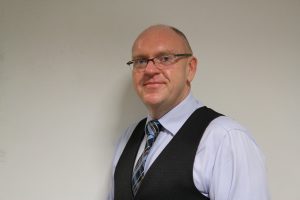 David Oldfield, Director at Arnold Laver & Co, took over as BWF President in July 2021. He succeeds Paul Bailey, founder and director of European Doorsets, who had been President of the association since June 2019.
David's priorities as President – in his own words, July 2021
Stepping into my role as BWF President, I've been reflecting on the past 18 months or so, and the challenges the woodworking and joinery sector has endured through the pandemic and the major impact of Brexit. Navigating these challenges will be a focus of my new role. But as COVID-19 restrictions begin to ease and the world starts to open up again, I'm hugely excited to be taking the reins of the BWF to help support our members to build back stronger than ever.
I believe there are three areas fundamental to supporting the growth and future success of our sector: supporting BWF member business growth; attracting the next generation of talent into our sector and developing the talent within the profession; and ensuring that sustainable construction doesn't slip down the agenda throughout the pandemic recovery.
Supporting business growth
The easing of COVID restrictions and the return of sections of the workforce is welcome news but shouldn't be taken lightly. It's crucial that plans are put into place which consider health and safety and form a route back into a normal pattern of working.
Throughout this period of change, the BWF will remain at the side of its members, just as we have throughout the turbulent times of the past 18 months. To help members safely welcome back their employees in person, we'll continue providing HR, technical and health and safety advice, guidance and support, in line with Government guidelines.
There are other factors influencing the market which will impact on growth, including current supply chain challenges. I've seen first-hand the added pressure this is putting on our sector at a time when progress and development are vital. At the BWF we are working alongside industry partners to address the challenges we're experiencing across all areas of construction.
The upcoming introduction of UKCA Marking (which will replace CE Marking) and the Building Safety Bill will also bring changes for BWF members. These are closely linked and as the Building Safety Bill has been delayed, the introduction of UKCA Marking – expected in December 2021 – is likely to be pushed back until 2022. The BWF is closely monitoring the development of this legislation and we will continue to voice our members' views through Government working groups and our relationship with industry bodies, such as the Construction Products Association.
Skills and recruitment
Attracting the next generation of talent into woodworking and joinery and continuing the professional development of those within the sector will be crucial to recovery. Brexit has also impacted on skills availability, while new Government funding through initiatives such as the National Skills Fund have been set up to support economic recovery. As we return to full – and in some cases increased – manufacturing capacity, talent is a hugely important factor across our membership.
The BWF already has a series of initiatives to support individuals in each phase of the recruitment and skills development path. The WOW I MADE THAT schools programme is a great example, and inspires students to pursue an apprenticeship in the woodworking and joinery sector. After starting as an apprentice straight out of school myself and supporting apprentices while at Arnold Laver, I'm passionate about the opportunities that apprenticeships can offer and believe as a sector, we need to continue to highlight the diverse career paths available in our profession.
The training capability of many businesses has also understandably been affected by the pandemic, but now is the time for companies to invest in the development of their workforces with quality assured training provision. Through our Woodworking Industry Training Forum (WITForum) initiative, we are collaborating with members to tackle the skills and training shortage and increase the provision of quality training for the whole sector.
I'm optimistic about what these two initiatives will achieve and am really looking forward to championing the exciting opportunities.
Sustainability agenda
As BWF President, and an advocate for the use of sustainable building products, I believe that now more than ever we need to promote the benefits of timber to both the construction industry and consumer audience.
With businesses focused on large scale issues such as navigating Brexit and building back better post-pandemic, it would be easy for sustainability to drop down the agenda. But the construction industry has made progress around sustainability in recent years, and we should take this opportunity to drive forward the use of timber as a sustainable building material, helping the construction industry build back greener and stronger.
COP26 takes place later this year, hosted in the UK, and so now is the time for our sector to fully embrace the upcoming Environment Bill and support the Government's 2050 target for net zero carbon emissions through the use of sustainable building materials.
Through the BWF's successful schemes across windows, stairs, doors and fire doors, we continue to promote the benefits of timber and support the Construction Leadership Council's plan and change programme (ConstructZero) for net zero carbon emissions.
Celebrating our sector
I believe celebrating the success of our sector and recognising our achievements is hugely important, particularly in these challenging times. With the BWF Awards on the horizon, I hope we can get together in person to champion the success of our colleagues and acknowledge the fantastic work our sector has achieved over the past 12 months.
I'm excited to become immersed in all aspects of the BWF and look forward to representing and supporting all of our members as they grow and develop at such a pivotal time for our sector.