What to consider when looking to bring in Health & Safety help
Without seeming to state the obvious (!), there are many challenges involved in running a business. Clients come to you for your joinery skills, knowledge and experience and because the product/service you provide is of value to them. But to run your business you will also be expected to know about ironmongery, surface coatings, glass, building regulations, performance standards, design. That's before you consider marketing, estimating, accounting, contract law, legislation and personnel etc…
'There's never been an accident here'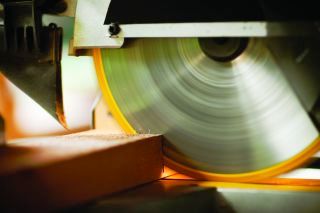 Unfortunately, when adding Health & Safety (H&S) to this long list some companies may perceive it as time consuming, cash draining, bureaucratic or an inconvenience. 'There's never been an accident here' is a frequently quoted mantra but it is a fact that the joinery industry is filled with potentially high risks (e.g. dust, machinery & manual handling etc.) and all companies need to manage this correctly and make it a priority. All aspects need to be considered including any long-term health effects that employees may be exposed to – this is currently a HSE priority. After all, we all go to work and want to go home in the same condition as we started and live to enjoy a healthy retirement.
H&S needn't be time consuming, in fact it is often straight forward and can save you money when well managed. Some companies decide that they need help and look to appoint external advisors to administer their H&S systems, provide testing/monitoring, training and/or advice. Sadly, we often see joinery businesses make knee-jerk reactions to and make their 'H&S problems' go away instead of engaging with the issues. As a result, they get locked into long contracts (7 to 10 years!!) and only receive generic support which is seldom sufficient to protect them or their employees.
Here are some top tips for your joinery business to consider if you are looking to get help: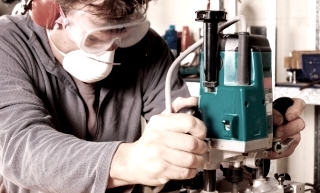 1) Plan what you would like the advisor to do for you and check they are clear and understand this. Ask them to give you a breakdown of the work, what they will carry out and how much they will charge.
2) Ask to see evidence of relevant training/knowledge. This could be formal qualifications or practical experience of providing advice in your industry/area of work. What makes them competent to advise you? If you need additional support to manage your systems, then you should look for a company that is qualified & experienced within the industry and will help guide you with regular visits and advice. Avoid 'off the peg' solutions backed up with just remote support.
3) Get quotes from several providers to check that you will be receiving good value for money. If you were buying materials or equipment you'd shop around for the right price and the same applies here. Be cautious of being drawn into any long-term contracts where the amount per month seems relatively low. It may seem only a small amount to pay per month but over time but is it worth the total cost? Some large H&S corporations may have the glitz and shine, but this can fade quickly once you're locked into a contract.
4) Check that the person or company you appoint is adequately insured.
Remember, the onus and responsibility remain with you as the employer to ensure that your business complies with H&S law and legislation. You are also responsible for ensuring that any consultant you appoint is suitable and competent. Management of H&S can be straight forward to implement. Ask yourself, with some help, whether you could do it yourself. The BWF can help you with this decision process.
We're listening – discuss your latest H&S concerns with the BWF team
The BWF will holding the next Health & Safety Group meeting on Wednesday 21st March 2018 at DoubleTree by Hilton in Coventry. The last meeting was very well received by those attending. We have three excellent guest speakers attending this next meeting and they will be presenting on Local Exhaust Ventilation (LEV), Occupational Health monitoring and woodworking machine refresher training and the legal requirements. These are all key focus areas from HSE and where we receive most calls for help and advice.
We will also discuss the new BWF Health & Safety Guide, COSHH Guide and Assessment tool.
If you are a BWF member and would like to attend, then please register your interest on the Eventbrite page.
Not a BWF member? Join us and we can provide comprehensive joinery industry guidance on managing safety from the BWF 'Toolkit', which includes our Health & Safety member helpline and publications. Use this quick response form to provide us with some contact details.
You must be logged in to post comments. Login here.