No False Modesty: Enter the BWF Awards Today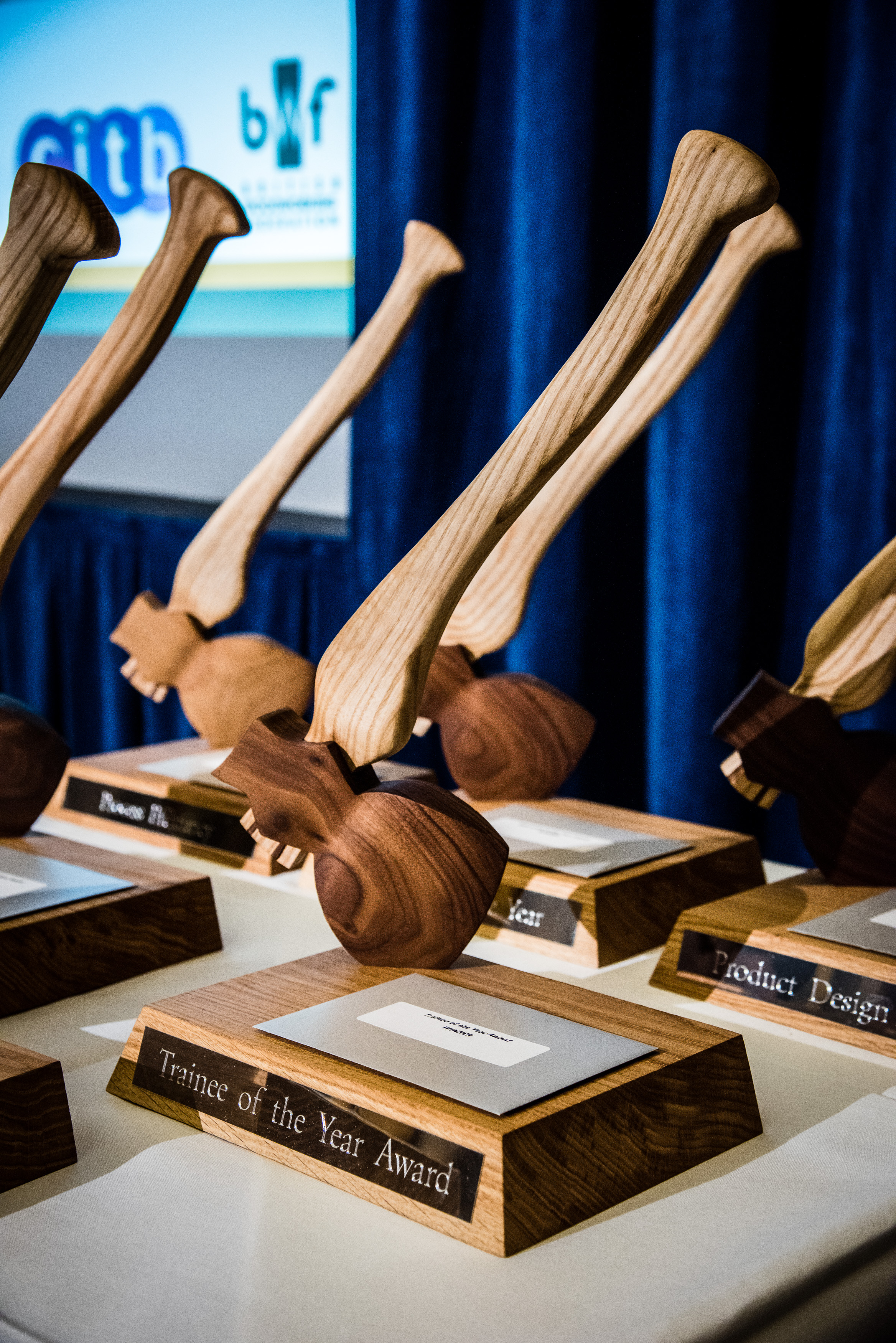 This is a quick reminder that the BWF Awards close for entries on the 6th July.  Entry is quick and easy via the interactive forms that you can download from the website.  The shortlist will be announced at a reception to celebrate Building it Better with Wood at the Woodworking Exhibition on the 2nd October and all shortlisted entries will receive a free ticket to the BWF Annual Dinner on the 23rd November in London (where the winners will be announced by our celebrity host).
We know what a modest lot the typical woodworker is, but this is no time for modesty.  All of our members do brilliant stuff and it helps us to champion the sector if you tell us about it.  These awards are a great way of doing that and both promoting your business (we'll do all we can to help project the success of the shortlist and winners) and recognising the efforts of your team (a hand-crafted trophy is always good for morale).
Woodworking Project of the Year (sponsored by Whitehill Spindle Tools Ltd)
Recognising the very best in design, application or ability in joinery projects.  Any stunning projects or ridiculously complex challenges that you have overcome are eligible for this category.
Product Design in Wood (kindly sponsored by Teknos)
For excellence in technical innovation, application, and achievement innovation in joinery product manufacture and design.
Process Efficiency (kindly sponsored by The W Exhibition)
Implementing lean processes maximises value for money, quality and speed of delivery. Here we want to hear about your factory moves, extensions, refurbs or improvements.
Health & Safety Hero (kindly sponsored by Didac)
Acknowledging individual or collective effort which has made a notable difference to the health and safety practices and culture of your business.
Apprentice/Trainee of the Year (kindly sponsored by CITB)
For your outstanding apprentice or those who have entered the industry through alternative routes, including graduates, A-level students and in-house trainees. This award is for the rising stars of UK joinery – those that have really stood out from the crowd, whether through fantastic feats in their work, or extraordinary commitment that adds value to your business.
So for the industry, for your business, for your team and as a favour to me, have a look at the categories, pick at least one and bombard us with your entries.
Much appreciated,
Iain
CEO, British Woodworking Federation
You must be logged in to post comments. Login here.