Experts extol virtues of wood interiors as new BWF Group meets
Distinguished guest speakers discussed the benefits and core issues facing the use of wood in interiors as the BWF Interiors Group met for the first time on January 24th.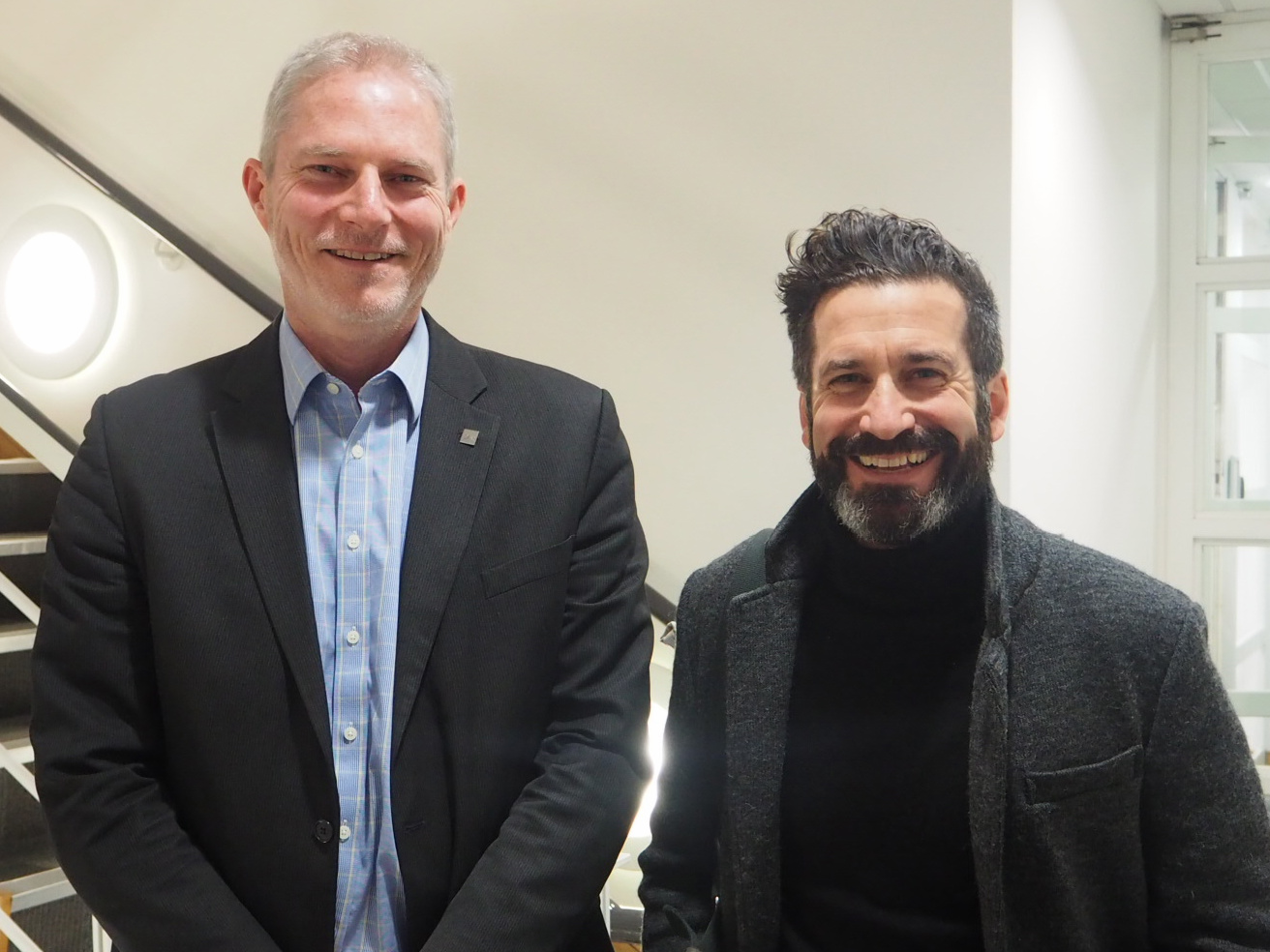 The event featured presentations from sustainable architectural and interior design expert Oliver Heath (pictured right), and Ed Suttie, Research Director at BRE Centre for Sustainable Products (left). BWF members had the opportunity to discuss business and technical topics such as contract and project management, market analysis, materials and design trends, skills and training, in addition to the best ways to promote the indoor air quality, materials health and sustainability of timber interiors.
Iain McIlwee, BWF Chief Executive, said:
"It is great to see this new group forming in the BWF as there are some really knotty issues that we need to do more to collectively solve around PQQs and in ensuring our end-users understand and fully realise the benefits of timber and capabilities of our supply chain. I was particularly enthused to hear from both Ed and Oliver just how quickly the advancements in understanding Materials Health and Biophilic design are coming along. This is an area that has huge potential for helping to grow market share for timber.
"As Ed and Oliver both pointed out there is a natural progression from considering the sustainability of buildings to measuring their impact on human health and wellbeing. Our natural affinity to timber is something we intuitively know, but have not fully explored – timber can help us relax – research, for example shows that timber beds reduce stress, improve quality of sleep and reduce heart beat rate by around 3,500 per day."
BWF is keen to promote the benefits of wood interiors more widely and to represent the interests of its many members involved in domestic and commercial interior joinery projects. The speakers brought additional focus to the work with both supporting the growing the use of wood in this arena.
Oliver Heath is well known as a frequent contributor for publications including The Guardian and The Sunday Times. He has presented television programmes for numerous channels including the BBC, ITV, Channel 4.
Ed Suttie leads on consultancy and research to support sustainable construction products, including life cycle analysis and measuring the environmental impacts of products, refurbishment solutions and fit out.
Find out more about the BWF's Wood Interiors Group at: www.bwf.org.uk/toolkit/interiors
ENDS