BWF members give George Osborne the raw materials for joinery sector growth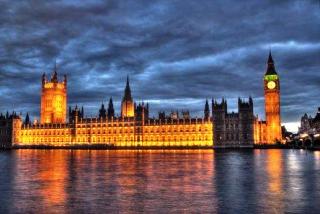 In the letter to Chancellor of the Exchequer George Osborne, BWF Chief Executive Iain McIlwee has outlined recommendations to re-energise an industry which has suffered from stagnation in the construction and housing markets. With a lack of market confidence, late payment, restricted cashflow and high fuel and energy costs all continuing to hamper growth in the industry, the proposals cover a number of areas, which include:
• Providing a National Growth Council led from the very top of Government and supported by key industry champions, in order to speed up decision making and support a vision for growth.
• Increasing the pressure on banks to work with businesses in a flexible and 'can do' way, and ensuring that rates remain competitive.
• Bolstering the Housing Strategy by getting financial institutions lending where viable and supporting the aims of Homes for Britain to turn the current housing crisis into a catalyst for growth.
• Increasing the Annual Investment Allowance to reward forward-looking companies.
• Putting pressure on late-paying contractors by naming and shaming persistent offenders and penalising such companies in the tender process. Government should continue liaising with the NSCC on their Fair Payment Campaign.
• Cancelling the planned rise in fuel duty. Fuel prices continue to put a strain on joinery businesses that are often forced to look further afield for clients at a time when margins are being aggressively squeezed.
• Reducing the rate of employers' NI for 1-2 years in order to incentivise SMEs to bring young people into the workforce.
• Supporting a 'Wood First' rule, as endorsed in July's Defra-commissioned report by the Independent Panel on Forestry, to assist the UK in harnessing some of the wider economic, aesthetic, biodiversity and community benefits of using wood and wood products.
• Ensuring that the Green Deal picks up momentum is structured to deliver real benefits through the supply chain to SME installers and product manufacturers.
• Exploring further opportunities to improve Green Deal financing, for example by investigating the possibility of stamp duty rebates for those making energy-efficiency improvements to their homes.
• Reducing VAT to 5 per cent for Green Deal measures and equivalent energy efficiency work. Such a reduction could also be applied to all private housing repairs and improvement work.
Although BWF stresses that government should do more to find creative solutions that will help encourage growth, it commends initiatives such as the freeze in the development rate of the minimum wage (as suggested in the BWF's pre-budget letter earlier this year), as well as attempts to reduce bureaucracy in the planning system and measures aimed to resolve employment disputes more cost effectively.
Iain McIlwee comments:
"Business and construction must take centre stage in this Autumn Statement with Chancellor looking for every opportunity to encourage and support investment and growth. Austerity is absolutely vital, but tight fiscal management is not enough. We are still not seeing enough support for businesses planning to invest, our banking system still seems unable to provide the support that businesses need and construction, widely recognised as the principal catalyst to growth, is suffering from a piecemeal approach.
"Now is the time for the Chancellor to outline a clear strategy for growth that unites the various parts of Government, supports a pro-business agenda and recognises the vital role of manufacturers."
Click on the link to read the full BWF letter to Chancellor of the Exchequer George Osborne.