Wood first plus give specifiers another reason to choose timber
As regulatory and legislative frameworks for construction and manufacturing get ever tighter, environmental impacts, alongside cost and performance, are going to be key customer drivers for the foreseeable future throughout the construction products sector.
This in turn means that there will be increasing demand from clients in the construction and manufacturing industries for robust, accessible data showing measurement and assessment of supply chains, performance of products in design, construction, whole-life assessment and end-of-life considerations among other factors.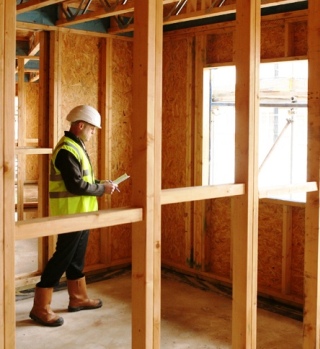 Many other industries, including competing material sectors, have already recognized the importance of these changes and have been taking the lead in promoting the positive information to their target audience. The timber industry is determined to do the same. Without it, specifiers and buyers will choose the products and materials for which clear data exists and ignore those which cannot back up their claims.
With this in mind, Wood for Good, the timber industry sustainability and promotion campaign, has announced the start of a multi-stakeholder collaborative research and development project: Wood First Plus!
The aim of the project is to create a central point of information, or online hub, containing all of the data necessary to robustly promote timber and timber products as first choice, primary and preferred construction materials, along with a PR and marketing programme to communicate this data. This process of data collection combined with public communication should also help improve on current industry sector performance in a number of key areas.
Wood First Plus – named after Wood for Good's "Wood First" campaign and designed to help support its objectives – is targeting three areas key to specification and design with timber:
1. Carbon: to provide clarity on the often-disputed carbon credentials of timber products;
2. Lifecycle Assessment: this aims to gather the data and communicate the environmental impacts associated with timber through lifecycle assessment (LCA) methodology, provide a system to develop Environmental Product Declarations (EPDs) for products and identify areas of significant environmental impact to aide supply chain improvements and efficiency;
3. Engineering & performance: this will focus on the requirements of, and compatibility with, Building Information Modelling (BIM) and structural analysis software, ensuring that the necessary data is available to enable the design and specification of timber in one easily accessible place.
With both the carbon and LCA workstreams, data will be presented to take into account the carbon sequestered during the growth phase of the tree, as well as that produced during processing and manufacture. It has long been a bugbear of the timber industry – the only mainstream building material which has been alive – that lifecycle assessment starts at the point of death! The Wood First Plus study will be overcoming this to present data from the life, as well as post-life journey of timber products.
With such an array of timber products available, we have broken the study into priority areas for data gathering as follows:
Sawn Timber: this includes: Planed timber products, Fresh sawn softwood, Kiln dried softwood sawn timber, Kiln dried hardwood sawn timber
Panel Products: Veneer plywood, Chipboard/particleboard, Melamine-coated particleboard, Oriented strand board (OSB), Medium density fibreboard (MDF), High density fibreboard (HDF)
Engineered Timber: Glued laminated timber, Laminated beams, LSL, LVL, PSL, Cross laminated timber(CLT), Brettstapel, Timber frame: open, closed and hybrid, Structural insulated panels (SIPs), Trussed rafters
Proprietary products: Metal hangers, plates and joist webs, fixings, adhesives and dowels
The project is an ambitious undertaking and involves a multi-stakeholder funding and operations team of Wood for Good, Timber Trade Federation, Forestry Commission Scotland, and other industry bodies. It will also involve consultation and input from wider timber industry organisations as well as extensive engagement and input from external stakeholders, including contractors groups, architects, professional institutions and many others.
The final data for each workstream will be housed in its own easily accessible website – managed by Wood for Good. In addition, Wood for Good will be forming small teams of marketing professionals from across the industry to promote the results of each product area as they become available. Crucially, all of the information gathered will be free to access so that there are no barriers to use. Costs for information, however small, still act as a barrier and impede the use of timber.
With timber the most sustainable mainstream construction material, and timber product manufacturers constantly innovating to meet the demands of the marketplace, it makes sense to have all the necessary tools and data to make choosing these products easier and more appealing. This study will take one step closer to making that happen.
Follow this link to learn more about the work of Wood for Good
Specifying a joinery product? Find a BWF member who can provide it on our easy-to-search supplier database