CASE STUDY: BESPOKE ACCOYA WOOD ORANGERY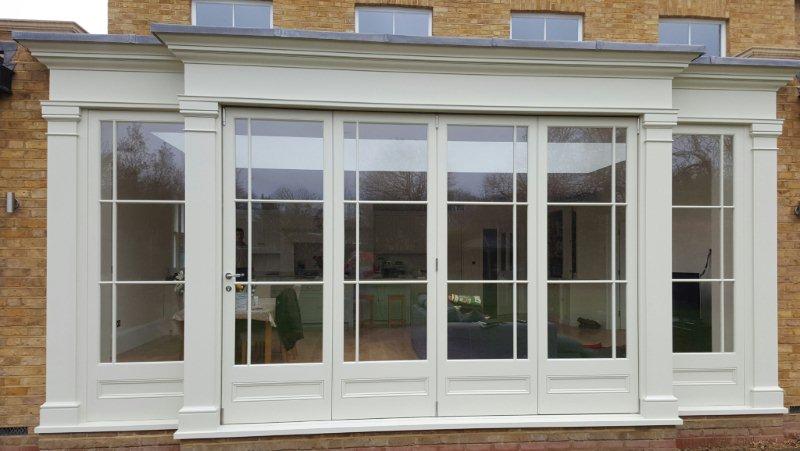 Shortlist: Woodworking Project of the Year Award sponsored by Accoya
Project: Design and installation of Orangery Joinery
BWF Member Firm: SPS Timber Windows
Type of work/products(s) produced: timber sash widows, casement windows, doors and plantation shutters
Since 1998 SPS Timber Windows have been leading manufacturers and installers of bespoke, double-glazed box sash windows, "A" rated casement windows, French doors, front doors and folding sliding doors.
Our windows and doors are made to order in our workshops in London and are installed and finished by our own teams of highly skilled craftsmen, installers and decorators.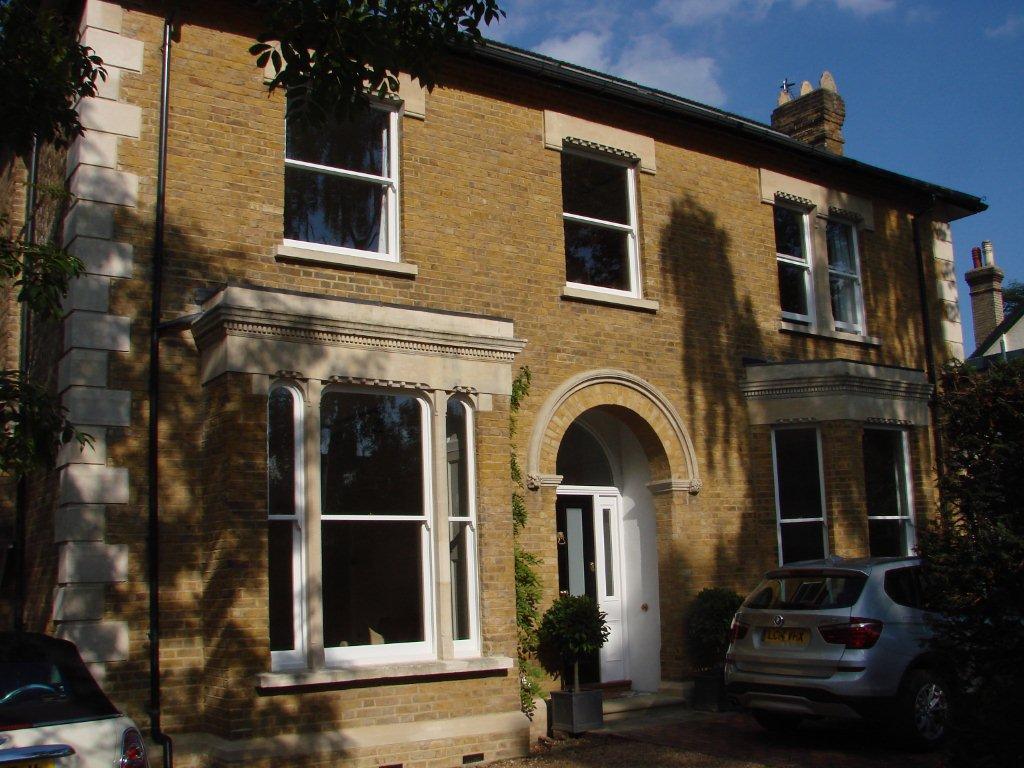 SPS Timber windows have used Accoya® wood as their material of choice since 2009, being one of the industry's first official Accoya® joinery manufacturers, because of its unrivalled durability and excellent stability.
The project SPS Timber Windows are nominating for this award is an Orangery, as part of all the windows and doors they made and installed for both the original part of a Victorian property and its substantial extension.
The owners of this lovely Victorian detached property chose SPS Timber Windows to design, manufacture and install bespoke Accoya® wood windows and doors. They chose SPS Timber Windows as they had been extremely happy with the installations that had made and installed to their previous property and because SPS Timber Windows are recognised for their authentic reproduction of original designs and features and accurate representation of bespoke designs. The windows and doors were designed their excellent in-house design team and meticulously made and finished by their craftsmen, fitters and decorators.
A substantial part of this project in KT8 was the Orangery, which was particularly technically challenging.
The original idea was based on a basic sketch provided by the client.
The design team came up with the timber structure of the Orangery from scratch and had to overcome the issue of the substantial weight of the folding sliding doors and French doors, for which there was no obvious support above as they were to be set forward from the main supports.
With detailed and extensive liaison with the building contractor, SPS Timber Windows had to come up with a solution to offer support for this 5 metre span opening.
Once all the doors and windows had been fitted to this project, they then also made, installed and finished bespoke Accoya® columns, fascias and cornices to the orangery.
The final result of the Orangery is stunning, with every moulding detail that can be seen in the photos being bespoke. The customer is delighted with the result. 
The Woodworking Project of the Year Award recognises the very best in design, application or ability in joinery manufacture. The award was set up in memory of John Hedgecock, the former technical director at the BWF. It is a fitting tribute to a man whose dedication and knowledge of woodworking and joinery manufacturing was second to none.
The award recognises innovative, complex or simply beautiful projects and rewards excellence in our industry, providing the opportunity for UK woodworking companies to receive special recognition for exceptional technical achievement, design or innovation in joinery manufacture.