Restoration of an Edwardian house by Gelder Joinery Limited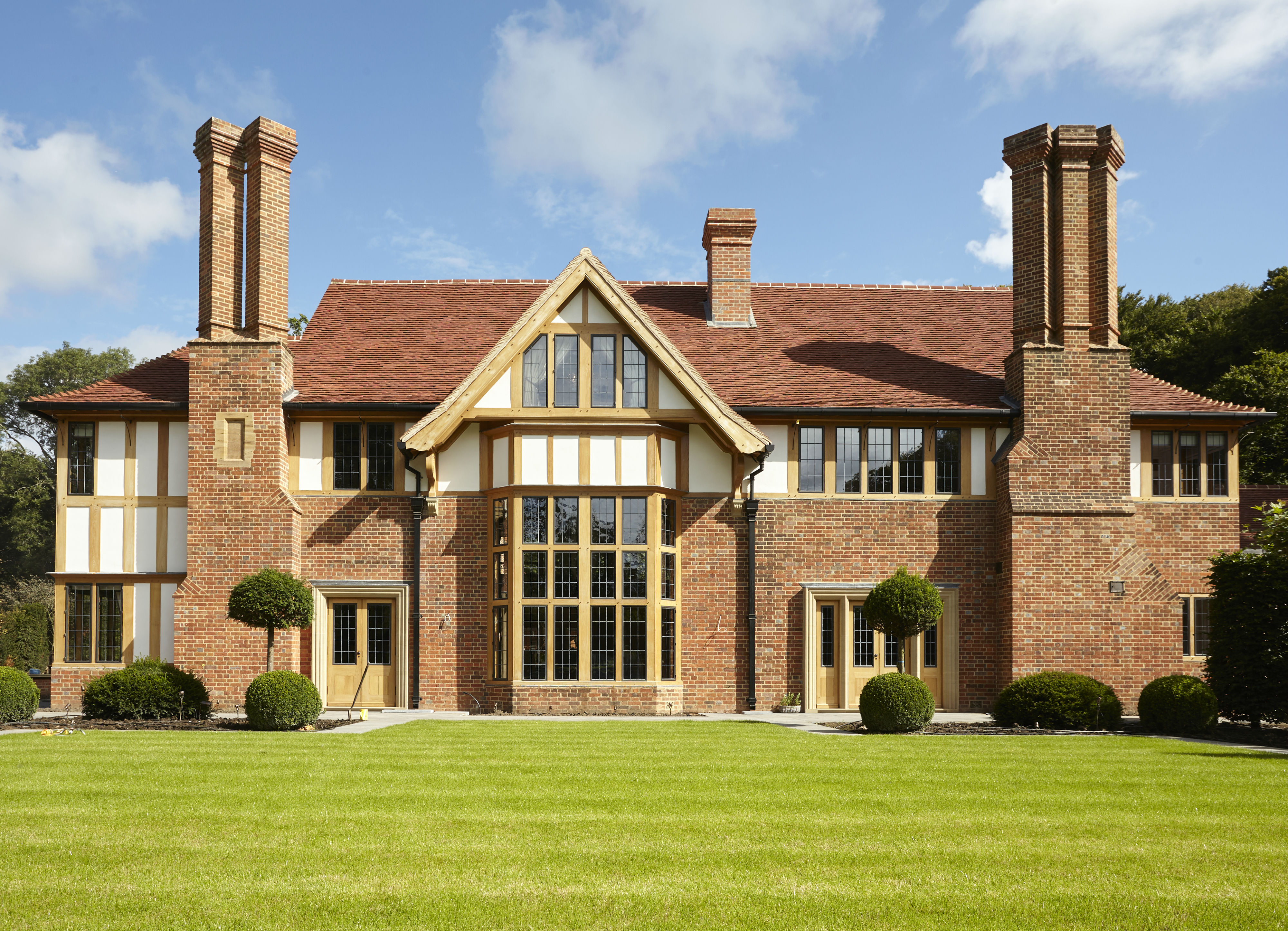 This stunning restoration project of an Edwardian House in Oxfordshire by Gelder Joinery Limited won 'Woodworking Project of the Year' at the prestigious British Woodworking Federation Awards in 2017.
The project by the small family run business in Oxfordshire, was recognised by the UK's woodworking and joinery manufacturing industry for its unparalleled detail and design excellence, which helped create a simply beautiful restoration.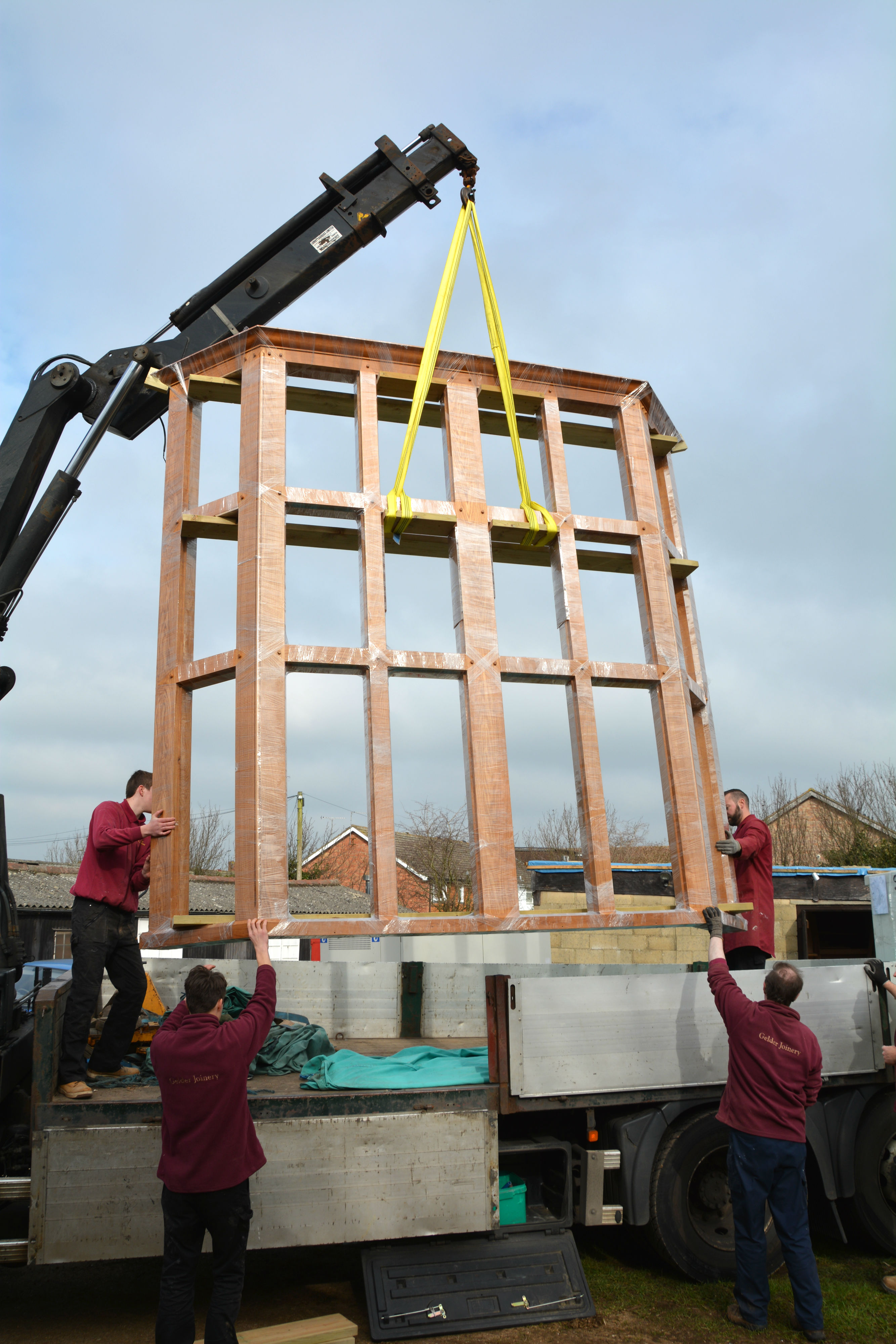 Bryan Gelder, Managing Director at Gelder Joinery Limited, said: "In November 2015, we were approached by a new customer to quote for a conservation replacement oak splayed bay window. After seeing our workmanship, the architect managing the restoration then asked us to quote for an oak square bay window, an oak gable truss window and all external joinery on the project.  This marked the beginning of our largest conservation project to date."
In total, Gelder Joinery Limited supplied 32 windows, 12 door sets, three large garage door sets, a Summer House with decorative roof structure, a Stable Block structure and numerous other items. As a small business, with 10 employees, there were various hurdles they had to overcome to make the project a success.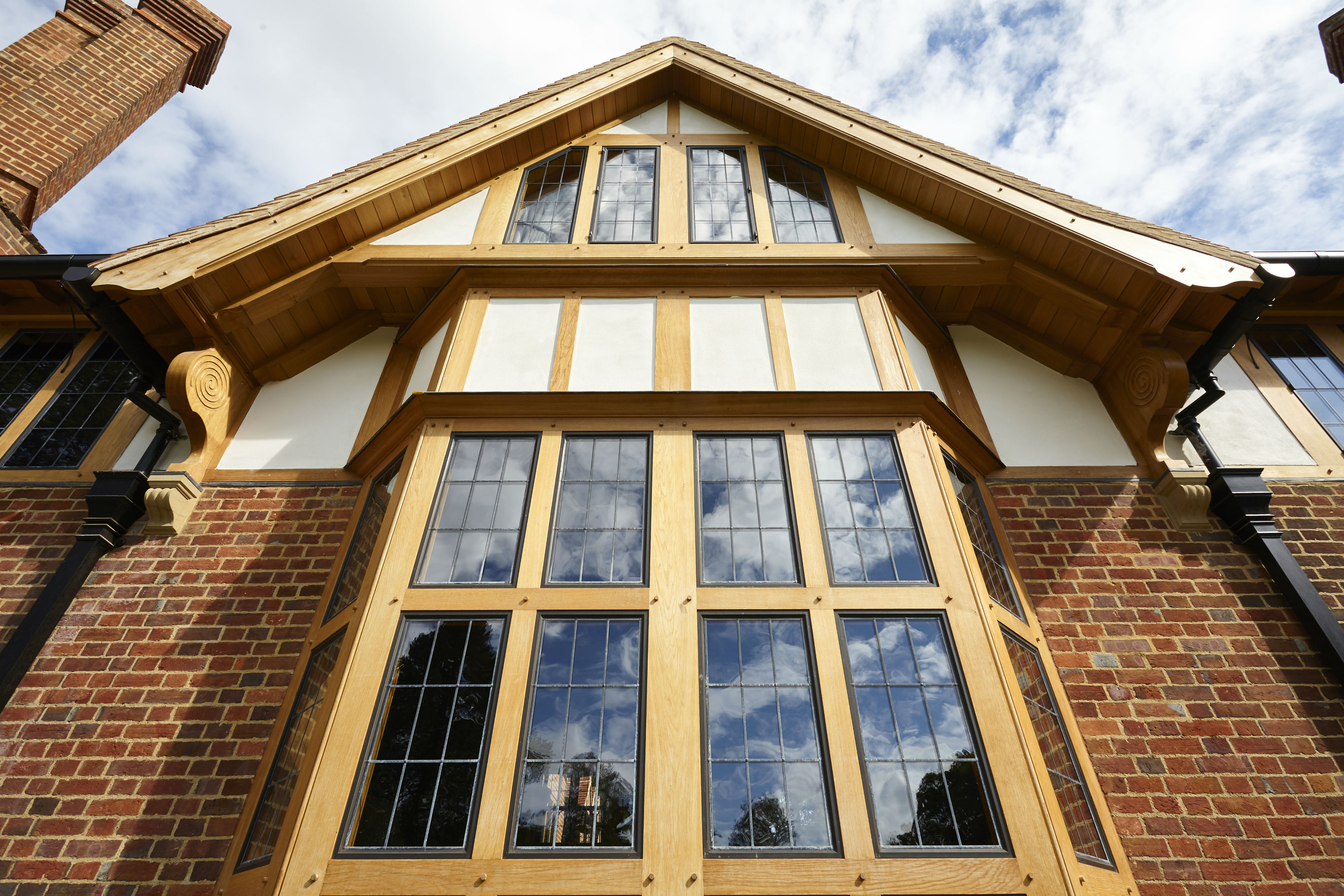 Bryan Gelder continued: "One of the challenges we faced was around sourcing 26 cubic metres of the finest kiln-dried QBA oak; quite a significant amount.  We worked with four timber merchants who in turn sourced much of the material from France. We then had to manufacture the large pieces of joinery – in a workshop space of only 380m2. We erected marquees and temporary structures to make our workspace larger and we also invested in new equipment including a Re-Saw, Surface Planer and Chain Morticer, to improve production capabilities."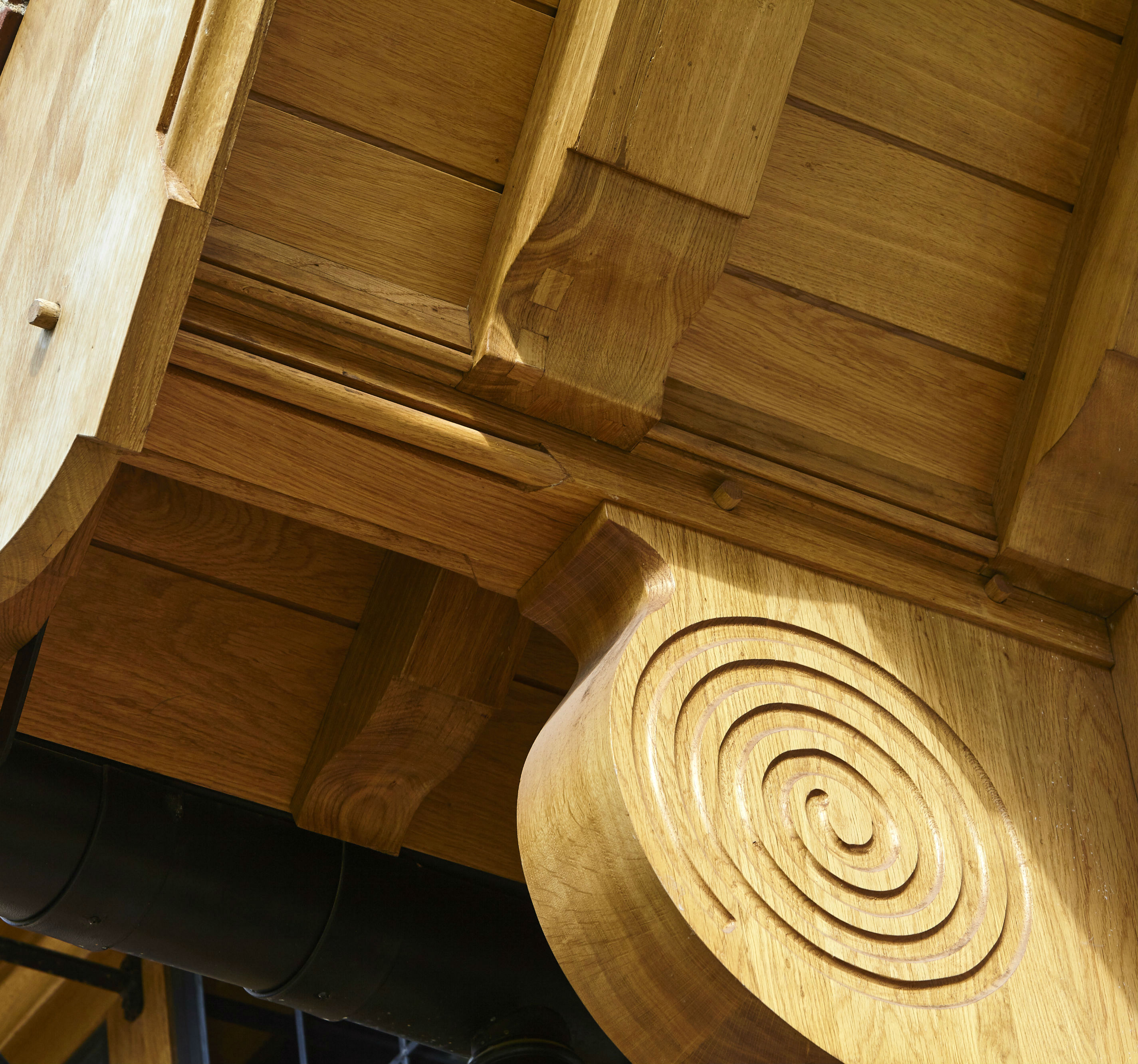 Jonathan Lees Architects LLP, who managed the restoration, said: "This unique and substantial project has been under construction for two years so far and we've turned to Gelder Joinery for the majority of the External Oak Joinery. The quality of workmanship has been of the highest order, with an impeccable standard of detail achieved and an exacting reference to the designs. It's a true testament to the years of experience Gelder has – youthful, ambitious joiners combined with seasoned veterans."
Bryan Gelder said: "We're honoured to have won this award; all the team have played a part in this wonderful project and we are thrilled with the outcome so far. It's been a fantastic training opportunity for our apprentices, as well as a truly gratifying project for our more senior members.  The story continues, as we are manufacturing two loggias, two pergolas and a tennis pavilion with a decorative internally exposed roof."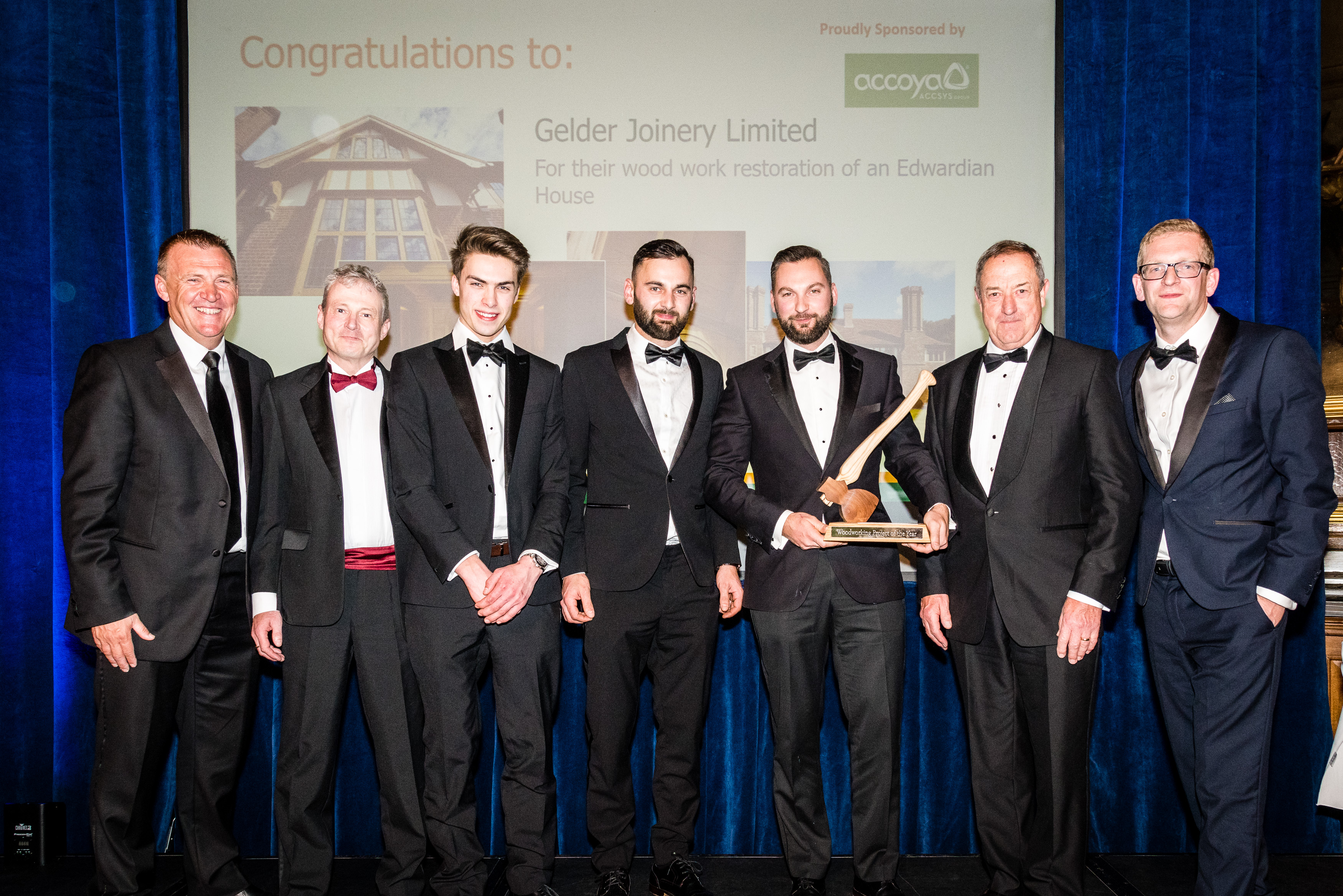 Iain McIlwee, Chief Executive at the BWF, said: "For many years, we've proudly represented the woodworking and joinery industry; our craft puts us at the heart of UK manufacturing.  We had a record number of entries for this year's awards and it has reminded us again how outstanding and innovative the talent in the UK is; across both businesses and individuals. It's fantastic to celebrate the work which gone into this stunning project and see this great industry continue to thrive."
The Woodworking Project of the Year Award (sponsored by Accoya) recognises innovative, complex or simply beautiful projects and rewards excellence in our industry, providing the opportunity for UK woodworking companies to receive special recognition for exceptional technical achievement, design or innovation in joinery manufacture.
The winners of the BWF Awards were unveiled at the association's highly-coveted annual dinner and awards ceremony in Drapers' Hall, London, on 24th November.

Not a BWF member and thinking of becoming part of the British Woodworking Federation? Use this quick response form to provide us with some contact details. We will send you an email to confirm your interest and then one of our experienced membership team will be in touch to complete the membership process.