CASE STUDY: FUTURE HERITAGE PRESTIGE SASH WINDOW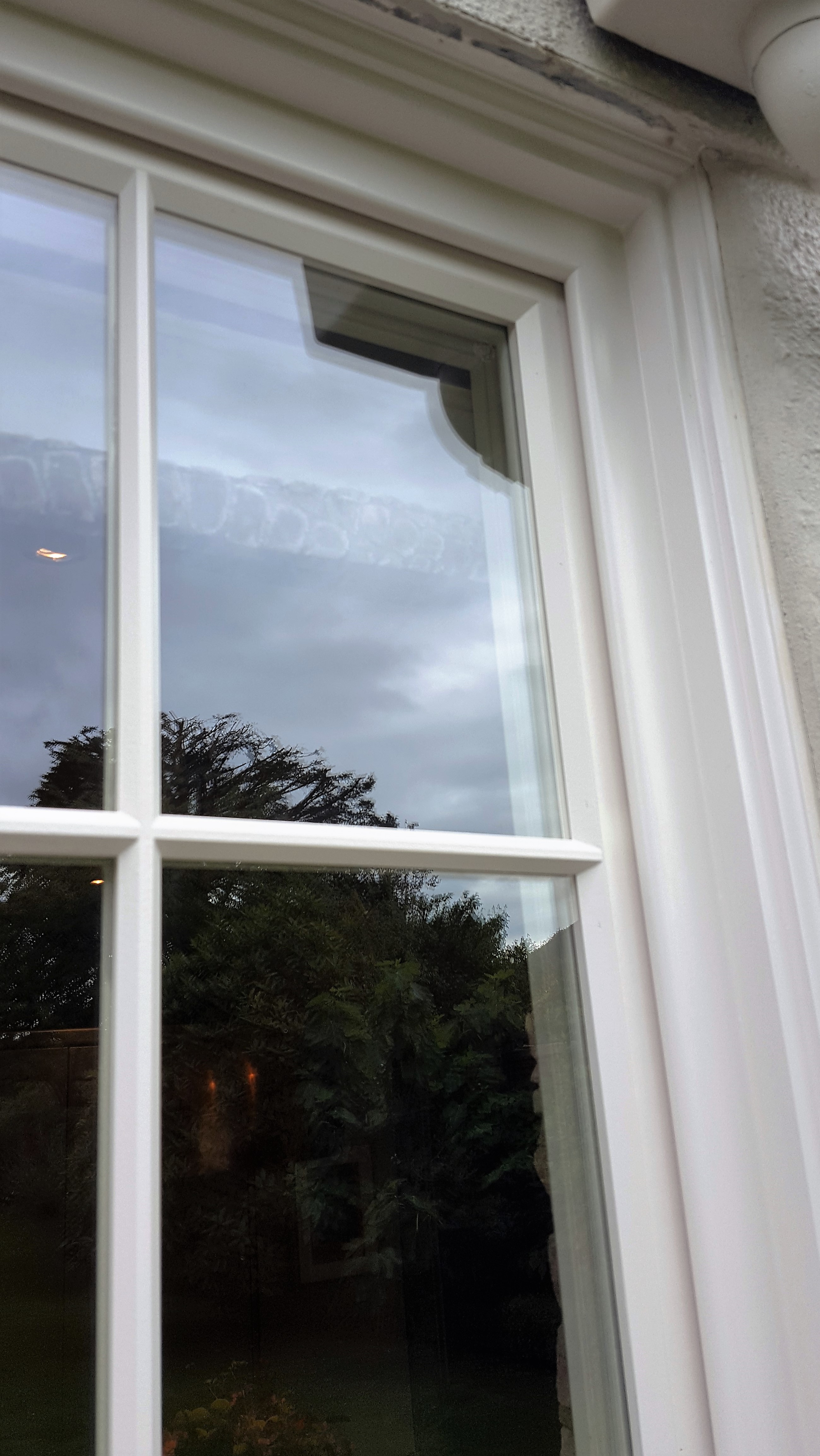 Shortlist: Product Design In Wood Award Sponsored by Teknos
Project: Future Heritage Prestige Sash Window
BWF Member Firm: Classic Sash Installations
Type of work/product(s) produced: Windows
Following four years of research and development Classic Sash Installations have perfected their range of box sash windows ready for a product launch.
Their ambition was always to produce the most sustainable, low maintenance and accurate version of a traditional box sash window. Coming from a carpentry background they firstly wanted to overcome the major issue they had encountered when fitting windows produced by other companies and that was to ensure that replacements fit into existing openings. This investigation then expanded into collecting profiles, horn shapes and different dimensions to create a portfolio of choices that can be applied to all periods and styles.
The manufacturing structure was designed to define volume, flexibility and consistency of product. It was imperative to support their workshop with software solutions to automate all aspects of manufacture, ordering and sales. The Managing Director had worked as a business analyst in the past, and used Excel to design a complete solution to allow window sizes and variables to be entered into a form that then produced everything from material orders to cutting lists, invoices and profitability. Having written all the algorithms required, these have now been documented and the next stage of development is a bespoke database driven piece of software to stabilise the platform and allow greater usability. Other joinery products such as doors and casements are being added as required.
The business model using the current machinery and employing 5 people on the shop floor can produce up to 20 windows a week. Classic Sash Installations want to stand out as having a product that can be flexible and easily facilitate matching an original window within their manufacturing process. The ability to enter different section sizes and instantly produce a different style with no effort means that it can competed on a bespoke level whilst maintaining lean manufacturing. 
The finishing of the window is key, so having experimented with various hard and softwood woods they settled with Accoya as their chosen timber and Teknos as their paint coating. This allows them to produce very accurate mouldings that spray perfectly without furring. It also allows them, to machine sections for storage without concern of movement. When selecting the machines, they chose to go digital and calibrate every stage of production to 0.1mm from planing to profiling and then sanding. It is a production line that uses accurate instructions yet the focus remains on people rather than automation. None of their employees have come from a traditional joinery background and all have been trained in house. The production objective is in the event of an employee leaving, a replacement can be trained extremely quickly to complete the majority of tasks.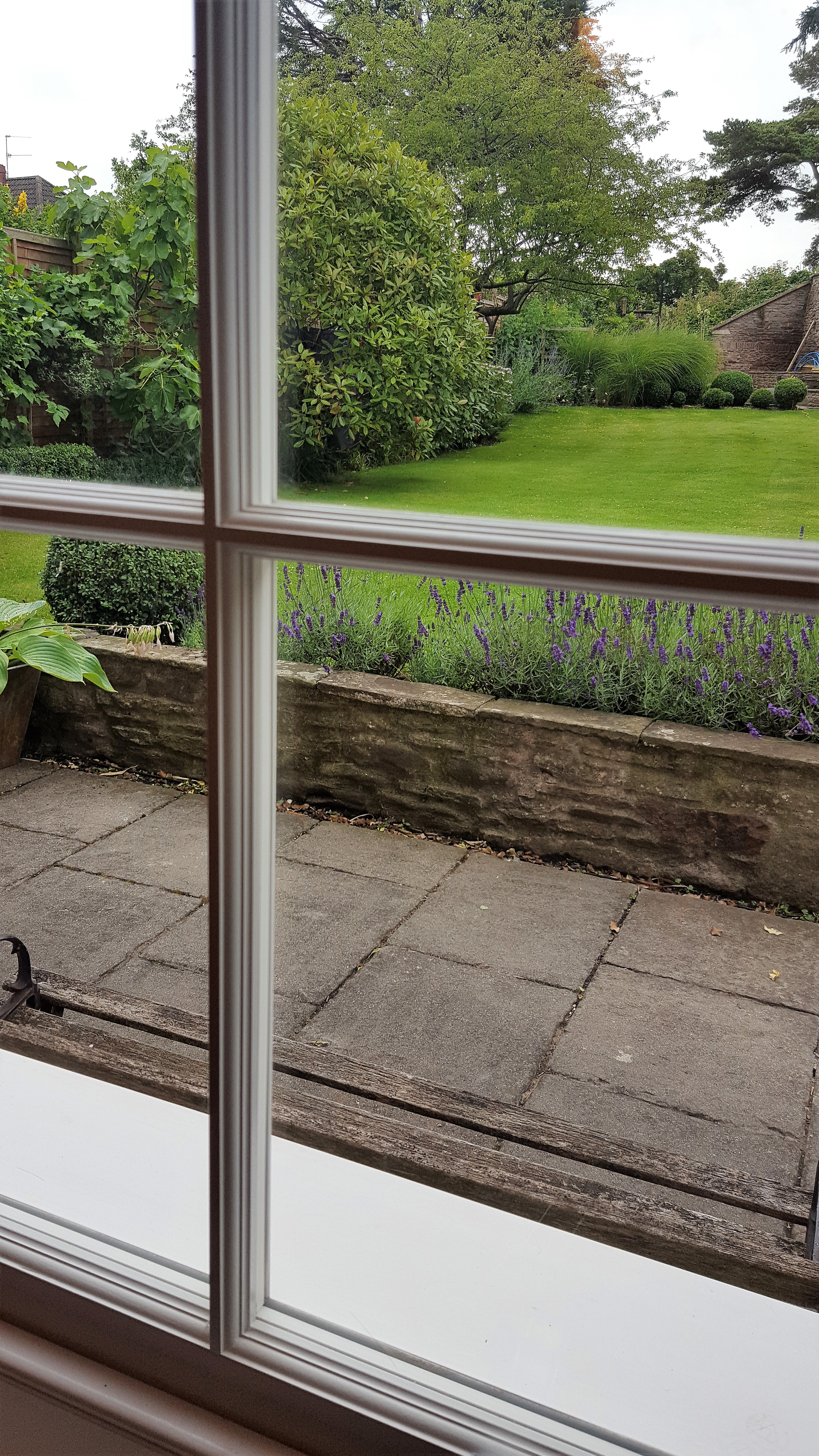 All the sashes across their three core window types, two double glazed options and one single glazed conservation window are finished a 46.5mm deep as standard. The box as standard is 144mm and the external face is 105mm. The tooling has been designed to allow for simple replacement of carbide tips to facilitate new profiles economically without the need for new blocks. By changing the profile shoulder depths (19mm [Prestige] 15mm [Traditional]) to accommodate two DG unit types all glazing beads can be kept uniform 9.5mm deep. 
This project was completed at a grade 2 listed property in Bristol. Planning applications were completed by the architect using documents Classic Sash Installations produced to support the use of a single pane with duplex bars versus individual slim style units. They used technical drawings to highlight the minimum Georgian bar width achievable with individual panes versus the more accurate dimensions of our surface mounted proposal. This was further supported by demonstrating no aesthetic difference when looking through the window and arguing the economic case for higher performance and life expectancy in using a single unit.
The existing windows were beyond economical repair so they were replaced entirely. All dimensions were recorded and replicated and the sash profile was copied and manufactured to suit.
The BWF Product Design in Wood Award rewards excellence in technical innovation, application, and achievement innovation in joinery product manufacture and design. This is a new award – splitting out 2015's Technical Award – to recognise innovation in design and technical excellence for a specific product, rather than a project. The 2016 Award is sponsored by Teknos.