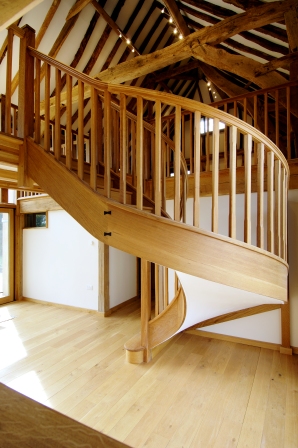 Staircases can be the centrepiece of a building adding character and enhancing the design aesthetic. However, they are also the most common accident zone in the home other than the kitchen and a critical area of non compliance with building regulations.
It is now estimated that there are more than 350,000 injuries and 550 deaths in the UK every year are caused by falls on domestic stairs and more than 100,000 injuries due to slips and falls on non-domestic stairs, leading to a further 100 fatalities.  This may, in fact, be an underestimate of the real problem as many minor falls are not recorded, and it has been estimated that the actual number of injuries could be up to five times higher.
The Department for Communities flag up the problems in the landmark report BD 2518: Review of health and safety risk drivers which spotlights the dimensions of rises and goings, nosings, stair design, handrails and guarding. Various tread and rise dimensions have been promulgated, but small goings represent a clear risk. The importance of handrails in stair safety has been recognised and notably the hazards to children from entrapment and climbability.
The BWF Stair Scheme saw the industry react to this research with an aim to supporting specifiers, contractors and clients to both specify and install safe stairs correctly through our guidance, which includes fact cards, CPD resources, and videos. We also run an advice line for these stakeholders should their be specific questions about timber staircase design, specification or installation.
If you are a stair manufacturer look for information on joining the Scheme, visit the BWF Stair Scheme
Click here for a full list of Manufacturers Accredited through the BWF Stair Scheme
BWF Stair Installation Guide
Download our free Stair Installation Guide
This Installation Guide provides practical information about all aspects of the installation of timber staircases, focusing on key workmanship areas to ensure that stairs are built to a high quality standard, are safe to use and are not compromised by poor practice.
---
BWF Stair Design Guide
Download our free Staircase Design Guide
If you're a specifier, architect or other party that is designing stairs for a project, the BWF Stair Scheme has produced its Stair Design Guide to help make sure your stair is compliant with relevant standards and regulations, while producing fabulous and beautiful design results
---

Top 10 Tips to avoid common staircase problems in installation
Download the Staircase Installation Fact Card | Watch the Staircase Installation video
Even a well designed staircase can be ruined by poor handling, storage an installation.  We provide guidance to installers about the 10 most common mistakes that happen during installation that, if avoided, can prevent problems with the stair after installtion. Download our fact card or watch our short video.
---
About the BWF Stair Scheme
It's All in The Badge
The BWF Stair Scheme is the only accreditation and certification scheme of its kind in the UK. Ranging from domestic, common and fire protected common stairs, the standard expected of the manufacturers for their stairs is high with a drive to improve quality and safety in use, supported by an effective factory production control system and adherence to the core principles and values laid down in the BWF Code of Conduct. All companies within the scheme are regularly audited to ensure their products and their production meet these high standards, and the new third-party certification for fire protected common stairs, supported by The Loss Prevention Certification Board (LPCB) is opening up new markets for timber stairs. The scheme is managed by the BWF, and includes manufacturers, as well as approved suppliers, who play an important part in maintaining these high standards. Whilst the BWF Stair Scheme does not accredit installation, guidance is available on the installation of staircases.
To find a 'BWF Stair Scheme Manufacturer' <a href="https://www.bwf.bwfstairscheme.org.uk">BWF Stair Scheme</a></p>
---
Fire Certification of Staircases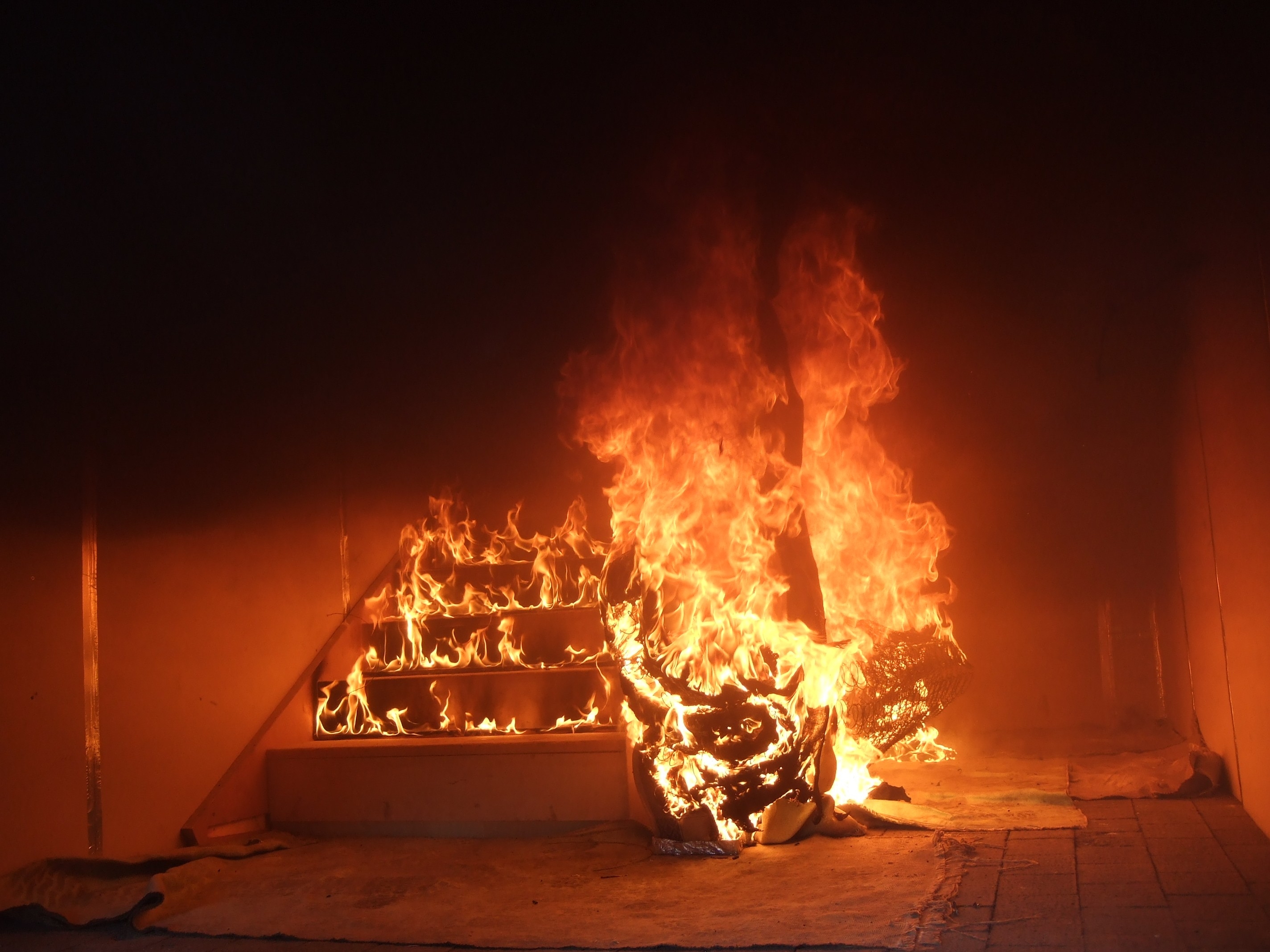 In medium-rise buildings, the common flight stair may act as one of the routes of escape in the event of fire.  The implications of this for the safety of the occupants of the building and the emergency rescue services demand a higher level of accreditation.
Therefore, in addition to the requirements for Common Stairs, Members wanting to promote Fire Safe stairs through the scheme operate independent third-party certification of their Fire Protected Common Stairs by the Scheme's certification partner the Loss Prevention Certification Board (LPCB).
The BWF Stair Scheme certification partner for fire protected stairs is BRE Global. Certification can be provided for stairs tested successfully to the method determined under project BD2569 commissioned by the Department for Communities and Local Government (DCLG).
For a list of Manufacturers with Fire Certification for staircases click here
---
Building Control support our Scheme
Don't just take our word for it! Building Control are behind the BWF Stair Scheme as it makes identifying a compliant stair much simpler. Watch our short video to her what one Building Inspector said about our scheme.
---
Other useful articles:
Features of good stair design: Stair Safety (Jan 2013).  BWF Technical Manager Kevin Underwood summarises the features of good stair design.  A timber staircase is an opportunity to show off design flair and innovation, but the desire to create a centre-piece for the home should not surmount consideration given to the safety of the stair. Stair Scheme Technical Manager offers some guidance.
Information report BD 2518: Review of health and safety risk drivers Department for Communities and Local Government This report includes the full text of the revised Building Regulation, Health and Safety previously published as BRE report BR417. The report includes an introduction, explaining the scoring mechanism used to compare the different hazards, as well as outlining the report's heritage.
Refurbishing stairs in dwellings to reduce the risk of falls and injuries, A BRE Publication – This report considers the aspects of poor stair design that can be repaired or replaced in order to mitigate most of this risk. These include: handrail design, lighting, guarding, step covering, access and landings, step dimensions, step inconsistencies and non-straight stairs. A stair assessment checklist provides a simple process for assessing domestic stairs, and includes some practical advice on such measures as installing handrails and making repairs. Three case studies illustrate some very poor stairs, and the short payback periods associated with their repair.
In some dwellings, the risk of harm from falling on the stairs is high, mainly due to small going size, dimensional variability, a lack of useable handrails and poor visibility. Simple measures can reduce this risk to a level that is comparable to the average for stairs expected within properties of a similar age. These include adding handrails, adding guarding, improving lighting and major repairs or maintenance. Such measures can be very inexpensive to implement and can have a very short payback period in terms of benefit to the National Health Service.